We celebrate our 500 paramedics from Down Under on Australia Day
The UK's biggest ambulance service is marking Australia's national holiday today, 26 January, by thanking the Australians working in its team, who make up around 10 per cent of the workforce.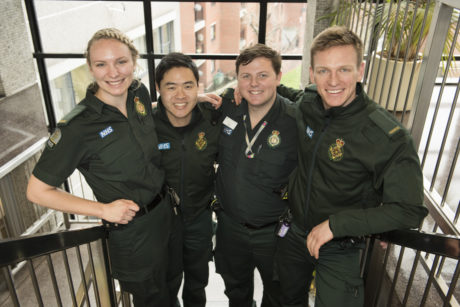 Many of the nearly 500 Aussies in the Service will spend the day on shifts 10,000 miles away from their country of origin, looking after Londoners.
The Service began a recruitment push in 2014 to hire medics from Down Under to address a national shortage of trained paramedics in the UK, with 570 Australian paramedics joining in four years. Among frontline staff, 11.5 per cent are from Australia.
Drew Pemberton, 24, joined the Service three years ago, and met his English girlfriend after coming over.
He said: "You get a lot of experience very quickly in London. There are more career opportunities and variety of incidents than at home. There are also more specialist roles and new challenges.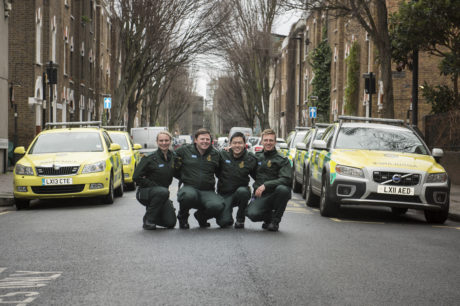 "It's good to be working with a lot of Aussies – there's a good support network for us when we're so far from home. I feel like I have a London family and my Australian family.
"On Australia Day, I'm working but I'm planning on having a sausage sizzle after work."
Paramedics in Australia are trained to a similar high standard to those in the UK, meaning they've enjoyed a smooth transition upon joining the team.
Clinton Au, 29, joined in March 2015. He said: "I had been working as a paramedic for around five years in New South Wales before getting a job with the London Ambulance Service.
"I think the main reason for me coming here was the chance to travel. I enjoy being able to explore Europe and it's been a great experience living and working in another country. I do miss the weather back home!"
An additional 104 paramedics from Australia are due to join the Service between January and March 2018, with more than 165 others expected to follow and become part of the team from April onwards. These new recruits will be joined by 250 British graduate medics.
Paul Woodrow, the Service's Director of Operations said: "We've been thrilled to welcome so many Australians. They've been a real asset to the Service and to the people of London.
"We're delighted to now be hiring more medics from the UK, but the continuing commitment of our Australian medics is invaluable. It's great to be recognising their efforts on Australia Day."
ENDS
Notes to Editors:
London Ambulance Service NHS Trust is the busiest emergency ambulance service in the UK that provides healthcare that is free to patients at the time they receive it.
We have over 4,500 staff, who work across a wide range of roles based in 70 ambulance stations. We serve more than eight million people who live and work in the London area.
For more information, media enquiries or interview requests please contact the Communications Department: Tel: 020 7783 2286 Email:

[email protected]