London Ambulance Service to provide NHS 111 services to North Central London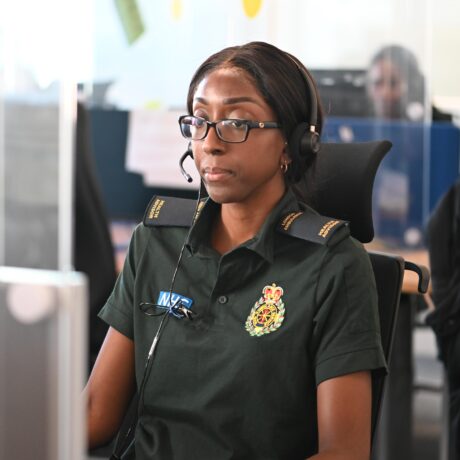 London Ambulance Service (LAS) has been awarded the contract to provide NHS 111 services, in partnership with London Central and West (LCW), to the 1.5 million people who live within North Central London.
LAS and LCW will take on responsibility for 111 and GP out-of-hours service from November 2023 covering five London boroughs – Barnet, Camden, Enfield, Islington and Haringey. The new contract and accompanying new service model, which is worth £19 million per year, will have a number of benefits for patients, including an increase in 'consult and complete', meaning that patients' needs are met within two hours.
Daniel Elkeles, Chief Executive for London Ambulance Service, said: "I'm so pleased that the North Central London Integrated Care System awarded their 111 contract to LAS as the lead provider in partnership with London Central and West. We will use the strengths of both organisations to put in place more responsive care models for both the 111 and GP out-of-hours services.
"Our hard working staff are experts in receiving and responding to urgent and emergency calls, and this latest development builds on our years of experience of hosting the NHS 111 service in other areas of London. It will allow us to bring together our emergency and urgent care services for an additional 1.5 million people, and we are very excited to begin.
"This latest development means we are now the lead or sole provider of 111 in four of the five areas of London (South East, North East, North West and North Central) with a small role in South West London, so we're extending our footprint to cover all of London for this service.
"It really is a great example of LAS working in partnership with other providers to create a compelling offer for our commissioners and a good deal for patients."
Fred Worth, Chairman of London Central & West UCC Ltd, said: "As a GP-led not-for-profit organisation, we are proud to play such a vital part in ensuring patients can access urgent care quickly. Working with our partners, we have demonstrated, over many years, the value that LCW brings to the healthcare system and are delighted to continue to deliver this service to the patients of North Central London."
Patients and members of the public will also benefit from having direct access to a multidisciplinary team of LAS professionals within the Clinical Assessment Service which will mean more timely access to assessments, greater clinical oversight and an increased use of alternative pathways to ensure access to the right service, first time.