Our teams mark International Paramedics Day
Staff at the country's busiest ambulance service are joining colleagues around the world celebrating the work of paramedics and first responders.
In the week which saw the 75th birthday of the National Health Service, London Ambulance Service continued the festivities by marking International Paramedics' Day today (Saturday 8th July).
All week staff shared stories about what being a paramedic means to them while a 1940s Daimler ambulance, used to take people to hospital by our predecessors, was installed outside our Waterloo Road HQ.
While the NHS has been a familiar feature of national life for 75 years, the role of a paramedic has changed almost beyond recognition in little over a generation.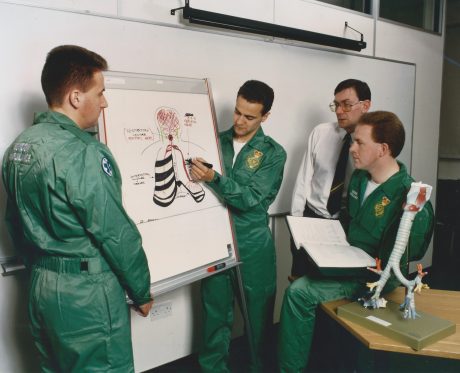 LAS Chief Paramedic Dr John Martin said:
"I'm proud of all our paramedics, whose skill and expertise in emergency care is second to none, for everything they do to help their patients."
"Ambulance services may have existed for centuries, but arguably paramedicine has only existed in its modern form for around 30 years. I believe it's one of the most rewarding careers in the NHS and it's an exciting time to be starting a career in this discipline."
As recently as the early 1960s, councils and ambulance operators decided the level of training for ambulance staff. Many would only know basic first aid and all patients were taken to hospital.
In 1966 a parliamentary report gave more considered guidance about the skills ambulance crews should have such as first aid, anatomy, giving oxygen, resuscitation, and splinting broken limbs.
But it was not until 1985 when the NHS attempted to nationalise these additional skills that the term 'paramedic' emerged.
In 1991 London Ambulance Service hosted its first ever paramedic training programme and the huge array of modern paramedicine skills started to develop. It was when the green uniform that is so recognisable today started to be worn.
Today London Ambulance Service recruits around 500 paramedics a year, 50 percent of which are recruited through apprenticeships and paramedic science degrees across the country, with the rest of the paramedic workforce recruited internationally and from other NHS organisations.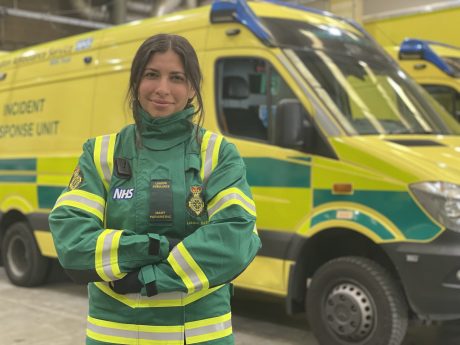 Dr Martin added:
"Today paramedics provide even more specialised care to a wider range of patients in different settings than ever before. They go out on bicycles and motorbikes, work alongside GPs and community nurses, and train to work in many hazardous environments. They also work in our 999 control rooms to help ensure ambulances go to those who really need them.
"Today's paramedics can use their skills to treat more people at home without needing to take patients to hospital if that's not where they need to be.
"Thanks to new ways of working and technological developments, the profession continues to advance at an incredible speed and will continue to be an exciting career in the years to come. I would strongly encourage all those thinking about a rewarding career to take a look at what being a paramedic can offer."
For more information about career opportunities at London Ambulance Service visit our careers page on our website.
Read more