King's honour for paramedic who delivers Christmas presents to sick children
A London Ambulance Service paramedic who has delivered Christmas presents to sick children for more than a decade has been awarded the King's Ambulance Medal (KAM).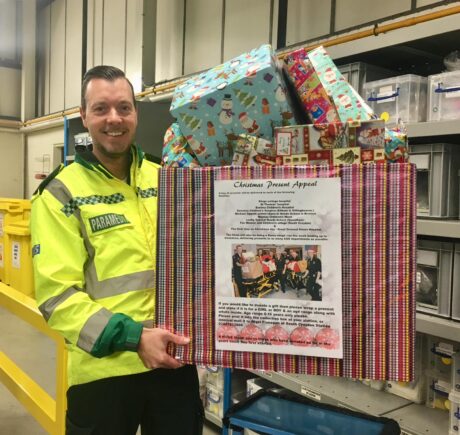 Nigel Flanagan, 38, received the prestigious medal in the first Honours awarded in King Charles' reign. He has been recognised for volunteering his free time to support London's communities on top of an already busy job, as well as for his exemplary clinical care.
Nigel has worked at London Ambulance Service for over twenty years. In 2009, he set up Operation Christmas Present to make sure that children, sadly away from home on Christmas day, can wake up to a present.
Since then, Nigel has delivered over 26,000 presents and visited more than 400 hospitals, children's A&Es, and women and children's refuges with his team of trusted 'helpers' from London Ambulance Service, who, like Nigel, all volunteer their own time.
Nigel said: "Thirteen years ago, I treated a little boy and took him to hospital on Christmas Eve. He was upset that if he went to hospital Santa wouldn't know where he was.
"So I decided to start up a campaign that would deliver presents to all the children who couldn't be at home on Christmas Day."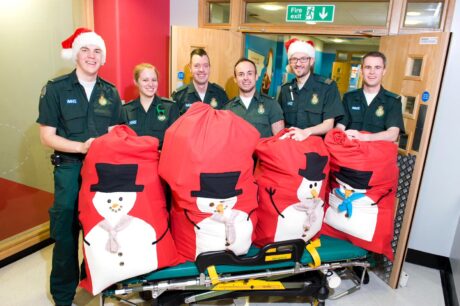 Nigel's commitment to charitable work has also benefitted groups that, throughout the pandemic, faced significant financial hardship. Throughout 2020 and 2021, as Covid-19 had a direct hit on the livelihoods of many Londoners, Nigel collected supplies for food banks and led the delivery of donations to 80 sites across the capital.
The medal he received from His Majesty is a rare accolade and is awarded only to those who have shown exceptional devotion to their work, outstanding ability, merit, and conduct in their roles within NHS Ambulance Services.
Nigel said: "I am absolutely honoured and overwhelmed with excitement to be included in His Majesty King Charles III New Year's honour list.
"It's a personal satisfaction to be able to make a small difference to young lives, for whom spending Christmas Day in a hospital or shelter can be extremely lonely. Thank you to my colleagues who have made Operation Christmas Present possible."
Daniel Elkeles, Chief Executive at London Ambulance Service, said: "I am immensely grateful for the selfless work Nigel has done for communities across London.
"He and the rest of the Operation Christmas Present team already work a very busy job and often give up precious time with their families on holidays like Christmas. Thank you for volunteering more of this time to serve young Londoners and families, for whom Christmas may otherwise feel quite isolating."
If you would like to take a challenge and fundraise for London Ambulance Service, please visit: https://www.londonambulance.nhs.uk/getting-involved/support-the-london-ambulance-charity/