Could you 'outrun' a London Ambulance Service ambulance?
Six regional ambulance charities including the London Ambulance Charity have got together to launch a great way for people to focus on their health and wellbeing by fundraising to support NHS ambulance services.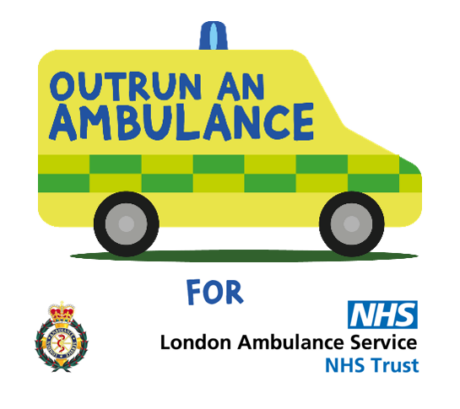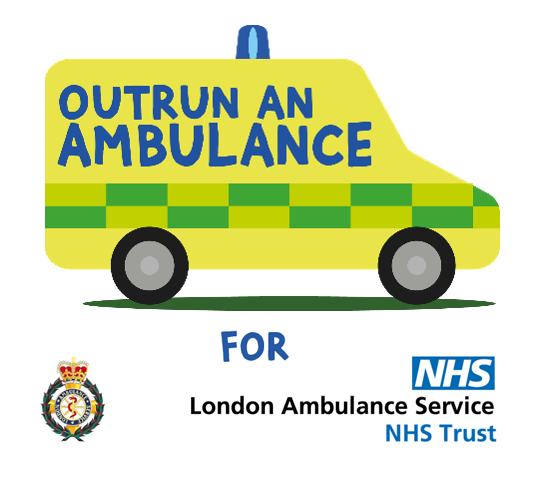 'Outrun an Ambulance' is a virtual challenge inviting people to conquer the mileage an ambulance covers on an average 12 hour shift while responding to people in need.
Participants are challenged to complete their selected distance, plus one mile. If they don't want to run they can walk, swim, scoot, hand-cycle, or ride anything that is self-propelled.
People can choose the distance they want to do based on the mileage clocked-up by crews during the course of a typical shift. Fundraisers can choose their timeframe, up to a maximum of three months to 'outrun' the distance by at least one mile.
Funds raised for the London Ambulance Charity will help support the welfare of London Ambulance Service (LAS) staff and volunteers who are continuing to respond to record levels of emergency calls in and around London.
A London Ambulance Service ambulance covers, on average, 30 miles in a 12 hour shift so to outrun one of our ambulances, participants should aim to complete 31 miles.
Sally George, Head of Charity at the London Ambulance Service, said:
"Our ambulance staff and volunteers are continuing to keep us all safe during these challenging times.
We are delighted to be working collaboratively on this virtual fundraising campaign unique to our ambulance Trusts. By taking on the 'Outrun an Ambulance' challenge for the London Ambulance Charity you can show your support for LAS; please help us to care for those who are caring for you."
Join the fundraising for the LAS Charity here.
About the challenge
'Outrun an Ambulance' was first launched in 2021 by the South Western Ambulance Charity and generated over £10,000 of vital donations. A number of ambulance Trusts are now collaborating on the fundraising initiative to deliver more for our hardworking personnel and ultimately our patients.
The virtual challenge is designed to suit all people and all abilities. You don't need to complete it in one go, and you could take part as a team with each individual covering part of the distance.
The concept was originally conceived by Emergency Care Assistant Shannon Witts whilst shielding during the pandemic. She and her family rose to the challenge in 2021, outrunning the total mileage of 196 for three ambulance stations in the Gloucestershire area, raising over £600 for the South Western Ambulance Charity.
In 2022 six of the regional NHS ambulance charities are joining together to deliver the 'Outrun an Ambulance' challenge. The charities that are participating are the South Western Ambulance Charity, East of England Ambulance Charity, London Ambulance Charity, North West Ambulance Charity, South Central Ambulance Charity and Yorkshire Ambulance Charity.
As participants prepare for their challenge, we recommend speaking to their GP first if they have not exercised for some time or have any medical conditions or concerns. For further guidance visit www.nhs.uk/live-well/exercise.
We also recommend people stick to well-lit areas if exercising outdoors after dark.
For more information and to set-up a personal fundraising page for the 'Outrun an Ambulance' challenge visit www.outrunanambulance.co.uk . Fundraisers can choose the area they want to support and take on the mileage target for their chosen ambulance charity.
For updates and to share experiences of doing the challenge visit the London Ambulance Service Twitter page and use the hashtag #icanoutrunanambulance.