Our message to Londoners this New Year
New Year is traditionally the busiest time of the year for our Service and over the course of New Year's Eve and around the early hours of New Year's Day our call volumes increase significantly.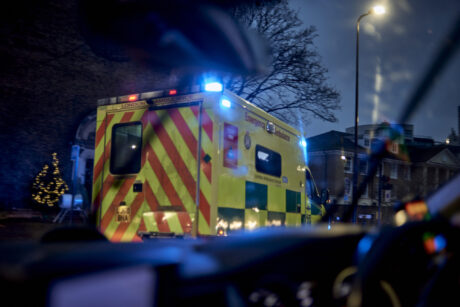 This year, with the Omicron variant of COVID19 spreading rapidly and other pressures that come with winter, we have already been seeing unprecedented demand in our 111 and 999 control rooms.
Our forecasting shows we could see up to 8,500 to 9,000 999 calls over New Year's Day – as we see an additional surge in demand after midnight.
To put this into context, a typical busy day before the pandemic would have seen about 5,500 calls into our 999 control rooms.
We prepare for busy periods like New Year's Eve every year by putting on extra resources and we will be doing all we can to ensure we reach the most seriously ill and injured patients as quickly as possible.
We have additional medics and control room staff on duty across the whole of London, as well as all of the teams behind the scenes who keep our Service going to help meet the rise in demand.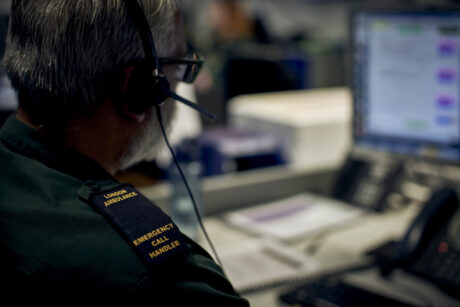 Celebrating safely
We hope that Londoners who wish to celebrate the New Year are able to – but safely.
Please think carefully about your social interactions this New Year.
Following the below simple steps will help to keep you and your loved ones safe and well. It will also help to reduce pressure on us: helping us to help you.
If you're out drinking tonight, please look after yourselves and your friends, so you don't end your night in the back of an ambulance. Every avoidable alcohol-related call we attend could mean a crew is not available for another patient who might be in a life-threatening condition.
Please do a lateral flow test before you socialise
Before heading out, make sure you know how you and your friends are getting home and keep an eye on one another to make sure you all get home safely. And if you're drinking alcohol please be sensible – it's a good idea to eat a meal before and to drink soft drinks between alcoholic ones.
If you are travelling in and around London on public transport, please wear a face covering
If you are celebrating at home in a group, make sure you keep rooms as well-ventilated as you can.
Please think twice about using fireworks at home as they are dangerous and cause injuries if used incorrectly.
Getting the right medical care for your needs
It's important that Londoners use the 999 service wisely: only calling us when it's a serious medical emergency.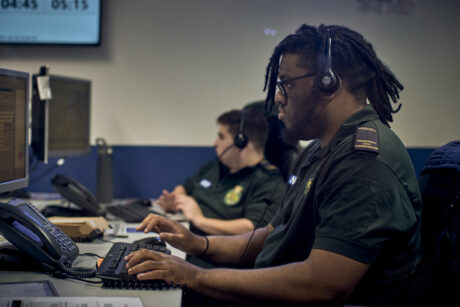 This is particularly important when we – and other parts of the NHS – are very busy. We must prioritise speaking to and responding to the most seriously ill and injured patients.
If it's urgent, but it's not a serious medical emergency, please consider other options.
You can get support for urgent medical worries by going to NHS 111 online. This should also be your first port of call if you're unsure what to do or unsure whether to go to A&E.
If you go to 111 online you'll be asked a series of questions and then be guided on what to do. If you're unable to get online, call 111.
Don't forget GPs and pharmacies can also help. Speak to a pharmacist for advice on medicines or common problems like coughs, colds and rashes.
You can go to an urgent treatment centre if you need urgent medical attention, but it's not a life-threatening situation. Conditions that can be treated at an urgent treatment centre (also known as a walk-in centre or minor injury unit) include sprains, suspected broken limbs, cuts and grazes and minor scalds and burns.
Click here to read more about urgent treatment centres.
More information from the NHS on where to get medical help can be found at this link.
COVID-19 has not gone away
With the Omicron variant of COVID19 continuing to spread rapidly, the best thing you can do to ensure you have a safe start to the New Year is to get vaccinated – whether it's a first, second or third dose.
Vaccination is the best protection we have against the Omicron variant.
Also, please remember to use lateral flow tests before you meet others and wherever you can, open windows and increase ventilation.
If you're at home with COVID19, it's important to rest, drink plenty of fluids and take painkillers if you feel uncomfortable.
If you start to feel more unwell or breathless, visit NHS 111 online.
We've just had our busiest summer and busiest autumn ever, and are now heading into a very challenging winter. Our staff and volunteers have been working incredibly hard in such challenging circumstances, and we'd like to thank them for this incredible efforts.