Millie's Mother's Day tribute to her Mum who inspired her to join Service
A medic who followed in the footsteps of her mother in joining London Ambulance Service is paying tribute to her mum who this month departs the Service after more than 30 years with us.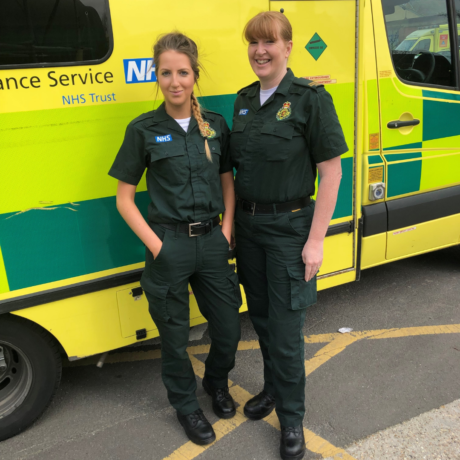 Emergency Ambulance Crew Millie Wilkie, 21, joined our Service in 2019.
Her mother Tina, 50, joined us at 18 years old and met her husband and Millie's dad Graeme while they were both young members of the Service, in 1989.
Graeme retired last year after 40 years of Service and Tina has recently carried out her last paramedic shift with us after 32 years. She has joined the North East Ambulance Service, as she and Graeme are re-locating to Northumberland.
This Mother's Day Millie is paying tribute to her mum for inspiring her to join the ambulance service and now hopes to follow in her footsteps in training to become a paramedic.
Millie was inspired to emulate her parents after, while a teenager, she came across a serious road traffic collision outside the family home.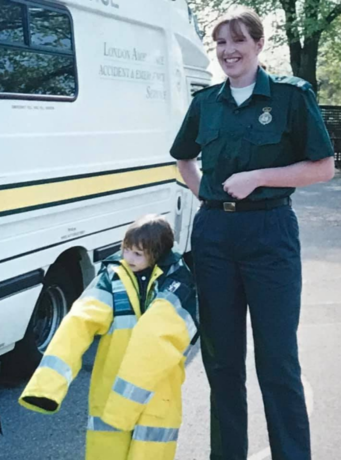 She quickly alerted Graeme and Tina – who were at home and off-duty but immediately sprung into action and helped save the seriously injured teen. She says the stories she heard growing up from her Mum and Dad about working in the ambulance service became reality that night and inspired her to apply.
Millie said: "It has been such a privilege working alongside my mum and she and dad are the reason I applied and joined the Service.
"Mum is now beginning a new adventure but I'm carrying the baton on for more years of Service from the Wilkies!"
Tina added: "I will be taking with me, so many wonderful memories of the last 32 years, that will last a lifetime, of colleagues past and present, of amazingly fun times, laughter, friendship and true comradeship.
"We're so proud of Millie and of her enthusiasm, commitment and patient care and look forward to watching her continue to progress in her career and we have no doubt she would make a fantastic paramedic."