Van loan gives vital boost to our coronavirus response
Medics responding to emergencies during the coronavirus pandemic were supported by a loan of a mini fleet of vans to help deliver personal protective equipment (PPE) to the front line.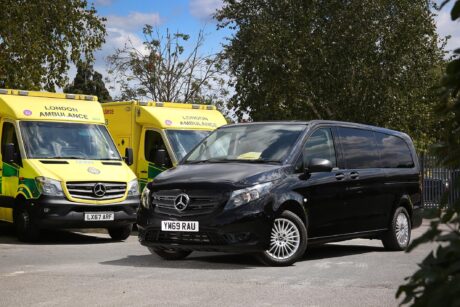 During the peak of the outbreak, London Ambulance Service and our partners worked to put over 150 extra vehicles on the roads.
Most of those were ambulances and frontline responders, but the organisation also found support from Mercedes Benz – one of its major ambulance suppliers– which had suspended operations at its national training and development centre.
As lockdown began, the firm loaned us five mid-sized Vito vans and two 3.5 tonne Sprinters to support a rapid response team responsible for moving people and vital equipment around London.
Most of the vans have just been returned to MB, but one remains while we complete an update of IT systems at ambulance stations across the city.
Chris Rutherford, London Ambulance Service Head of Fleet Strategy & Sponsorship, said:
"It was the height of the pandemic and we were extremely hard-pressed. The loan of these vans meant we didn't have to go to the additional expense of renting vehicles, which was therefore very welcome. We're extremely grateful for the support we've received."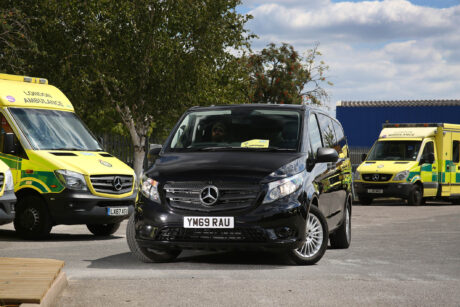 Steve Bridge, Managing Director at Mercedes-Benz Vans UK, added:
"The people of this country owe a huge debt of gratitude to the front-line ambulance crews and all of their NHS colleagues who have worked so bravely in the face of the pandemic.
"Against the backdrop of their heroism ours was only a very modest gesture, but we were nevertheless delighted to have the opportunity to support the London Ambulance Service NHS Trust which bore the brunt of infections in the early stages of the outbreak, by providing additional vehicles on a loan basis.
"It's gratifying to know they were put to such good use."