Advice on keeping safe and well in the hot weather
We hope Londoners are able to enjoy the sunshine this week, but we're asking people to stay alert and take care as the temperatures climb.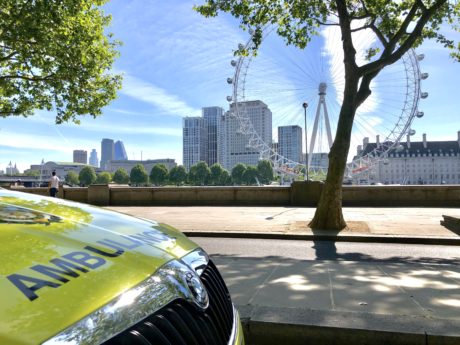 When it's hot we see an increase in calls and incidents as the heat can exacerbate heart and breathing conditions.
Please ensure you have adequate supplies of your medication for this period and if you are asthmatic carry your inhaler with you.
We must prioritise the most seriously ill and injured so please use our service wisely especially whilst we are continuing to respond to the COVID-19 pandemic.
For urgent medical advice and support, please call your GP or local pharmacist or go online to www.111.nhs.uk.
If you're making an essential journey on public transport remember to wear a face covering and take water with you. If you do start to feel unwell in the heat – step off the train or the bus at the next stop
If you're out and about in the sun this week make sure to stay hydrated, drink sensibly if drinking alcohol, use sun cream and stay cool in the shade. The heat affects everyone, but the young and elderly are particularly at risk.
Check up on friends, relatives and neighbours who may be less able to look after themselves – but at a safe distance.
When meeting up in the sunshine please remember to follow government advice on social distancing and meeting other households to help prevent the spread of the virus.
Additional resources
Public Health England – Beat the heat: Coping with heat and COVID-19