Service announces new appointments to senior leadership team
London Ambulance Service has today announced the appointment of two non-executive directors to support the Board building a world-class ambulance service.
Rommel Pereira
Prior to his retirement at the end of 2018 as Finance Director of the Bank of England, Rommel Pereira had a distinguished career in executive and non-executive positions across regulatory/government, not for profit and the financial services sectors.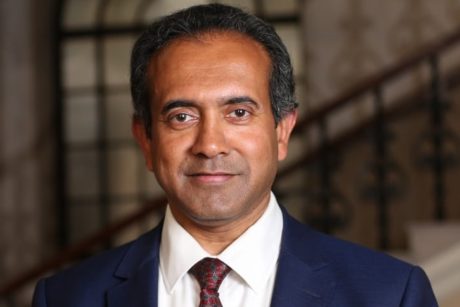 Previously, Rommel was Executive Director for Central Services at the Financial Services Compensation Scheme, and before that was Group Chief Operating Officer at Metropolitan Housing Partnership. Until 2004, Rommel worked at JP Morgan Chase in a variety of senior management roles.
Rommel is keen to bring his commercial experience to the role and sees synergies with his current non-executive directorships at Homerton University Hospital Foundation Trust and One Housing Group.
Speaking about his new appointment, he said:
"London Ambulance Service is an extraordinary organisation bringing together the challenge of managing intensive operational work day-to-day with the strategic transformation of a vital service covering the whole of the capital.
"Change and improvement have been a constant in my career. I hope to bring some of that experience to ensure the service can continue to meet the needs of Londoners not just today, but for many years to come."
Rommel qualified as a chartered accountant with Ernst & Young and has a BSc in Mathematics from Imperial College London.
Amit Khutti
Amit Khutti has been an associate non-executive director at London Ambulance Service since October 2017 but now takes on a fuller non-executive role supporting the leadership team to provide quality patient care.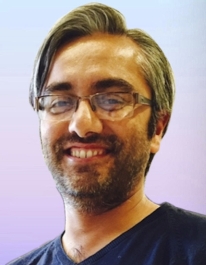 An entrepreneur specialising in digital health services, he co-founded a company which has become the largest online doctor service in Europe treating more than 80,000 patients a month.
Amit has a strong background in the wider healthcare sector. He worked in the NHS as the Director of Strategy for Chelsea & Westminster Hospital NHS Foundation Trust. This followed several years in the Civil Service delivering key health targets as part of the Prime Minister's Delivery Unit.
He started his working life as a management consultant for McKinsey & Co, after studying English Literature at Oxford University.
Speaking of his appointment as non-executive director, he said:
"I am really pleased to continue supporting the London Ambulance Service at an exciting time.
"Delivering a strategy that will see it play a more visible role as the entry point to urgent and emergency services in London requires innovative thinking and technological agility.
"I will use my experience to support the board drive changes to provide high quality patient care."
Heather Lawrence OBE, chair of the Trust board, said:
"I'm delighted to welcome Rommel to the board and to see Amit develop his role at London Ambulance Service.
"Both have very different career backgrounds but bring a depth of valuable experience in commerce, technology and healthcare.
"Such a diversity of perspectives can only be a good thing for the people of London as we achieve our vision building a world-class ambulance service for this world-class city."
Mr Pereira took up his role on 1 February while Mr Khutti's appointment begins on 1 March.
Their appointments follow the departure of non-executive directors John Jones, who left at the end of December after two terms of office, and deputy chair Theo de Pencier, who has also served two terms at London Ambulance Service.
The London Ambulance Service Trust board is responsible for appointing non-executive directors through a process of open advertising and formal selection interview, and NHS Improvement then ratifies these appointments.