Life is sweet thanks to Honey!
A dog who saved the life of her owner is being celebrated by London Ambulance Service on Love Your Pet Day.
Honey, a red cocker spaniel, saw Derek James collapse at his home in Sutton. The 57-year-old was in cardiac arrest – his heart had stopped beating.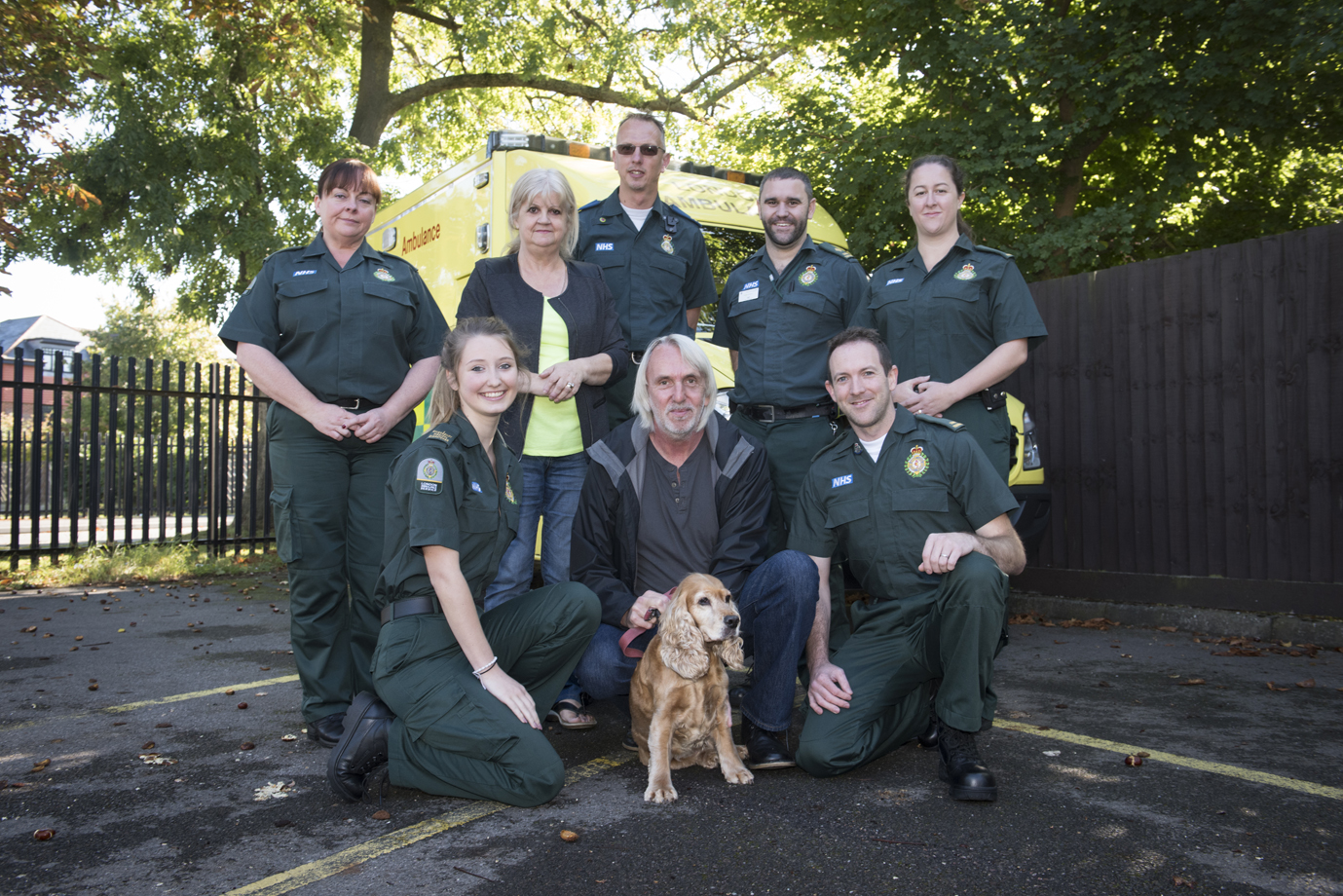 The dog raced to alert Derek's wife Helene, who was walking out the door.
The mother of two said: "I had just gone to the garden to switch the sprinkler off before going out shopping when Honey appeared screaming and making a horrible noise.
"She jumped up and ran back in the house. I went back in to tell Derek to look at the stupid dog when I found him collapsed. I had my purse in my hand and was heading out. It was only the dog running out that stopped me."
Helene dialled 999 for an ambulance and spoke to emergency call taker Becky Smith, paramedic Chris Harbour was then dispatched to the scene.
He said: "I've had more than a few canine and even feline obstructions during incidents but I've probably had more when they just know we're there for a good reason and sit back and chill.
"The dog alerting Helene so she could call for help is a link in the chain that's irreplaceable."
Chris was joined by London Ambulance Service crews Laura Mannes, Louise White, Ian Creasey, and Ian Pullen. The team treated Derek for 45 minutes before taking him to St George's Hospital, Tooting.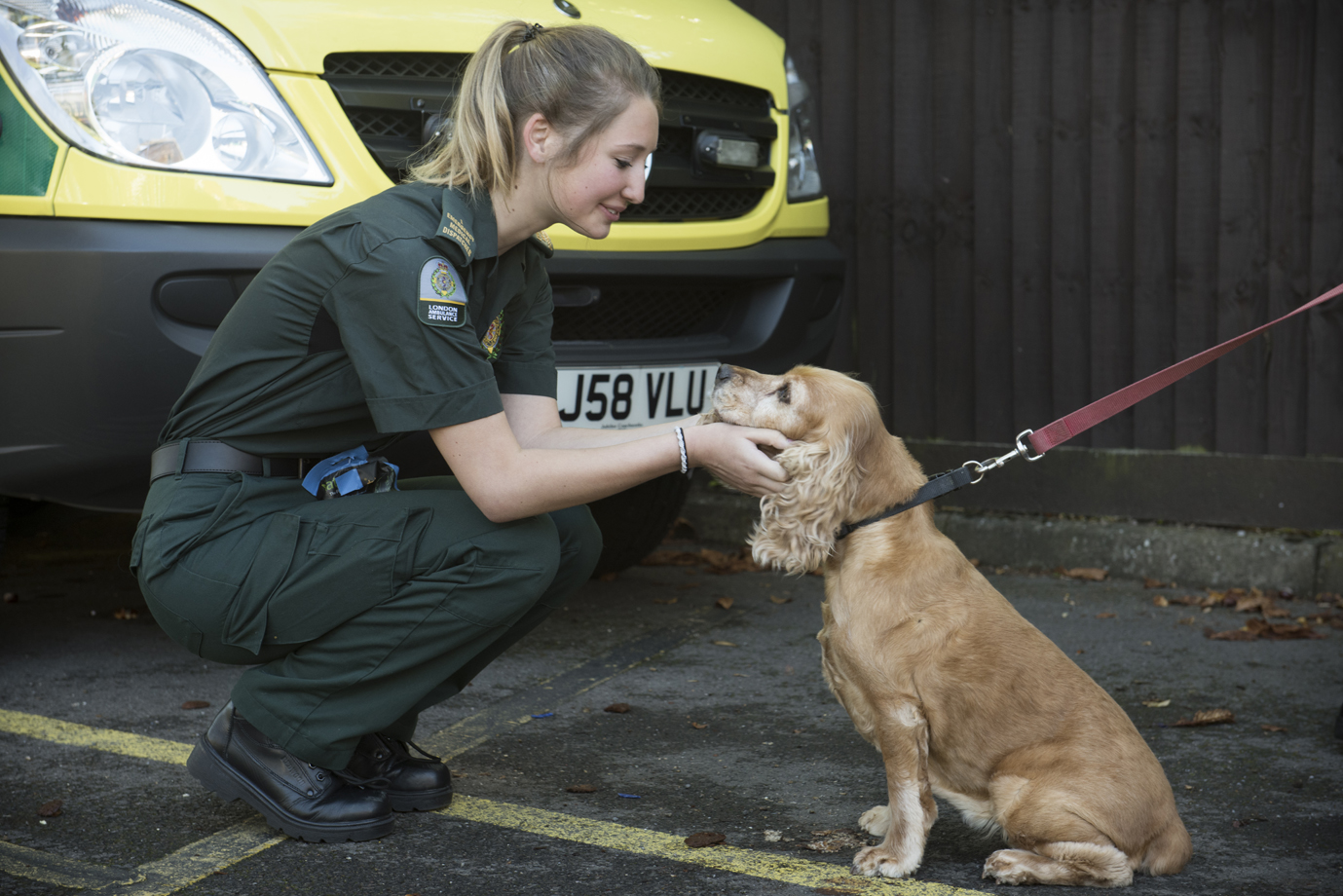 The couple's daughter-in-law Theresa Johnson is also a paramedic with London Ambulance Service. She said: "When Helene called me it sounded horrendous; she said we had lost Derek. It was very strange hearing what happened, but it reinforced the feeling that you have to do your job the best you can."
Black cab driver Derek, who was in hospital less than a week, said: "One minute I was there, the next I was gone. It was my wife who wanted to get the dog. At the time I wasn't fussed about getting another one as it would be me who would end up having to walk it."
Helene added: "Honey did her bit but it's thanks to all the people who responded that Derek is here today."