London Ambulance Service's Pauline Cranmer awarded Queen's Ambulance Service Medal
London Ambulance Service's Pauline Cranmer has been awarded the prestigious Queen's Ambulanc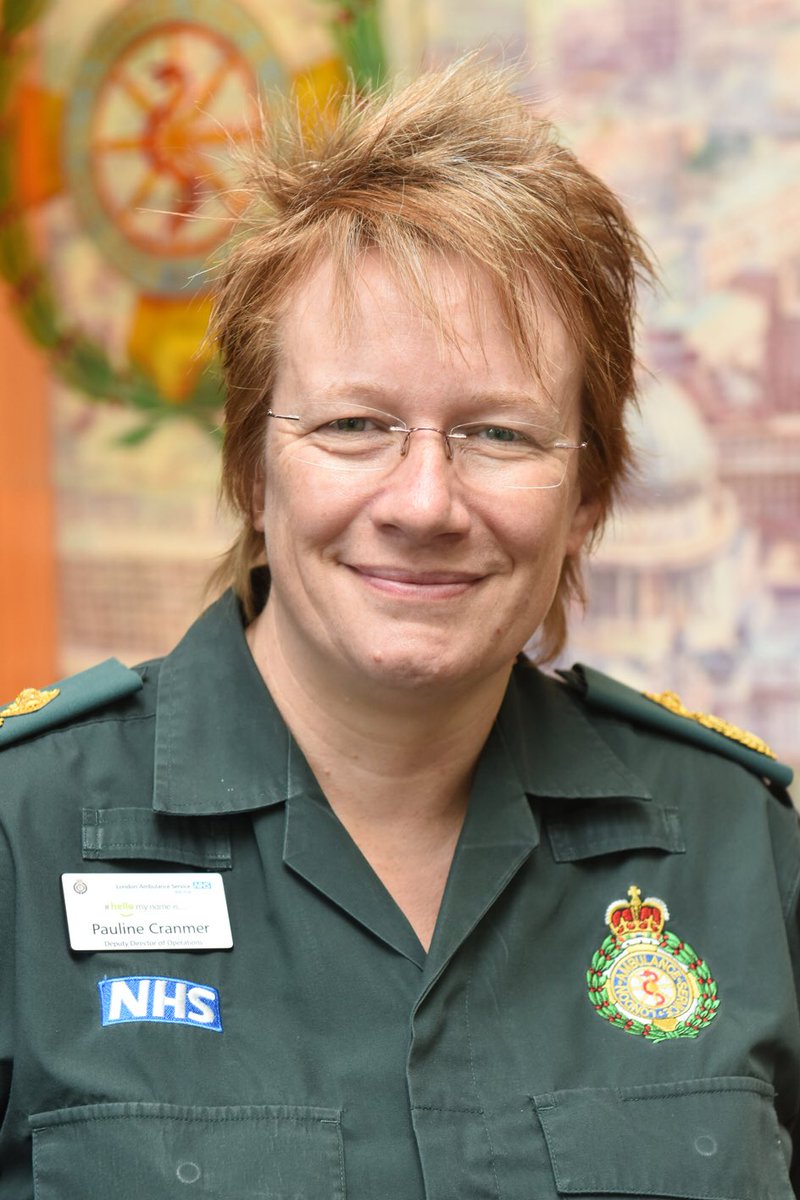 e Service Medal.
Pauline, Head of Emergency Services Care, received the honour for distinguished service.
Heather Lawrence, London Ambulance Service Chairman, said: "We are delighted for Pauline – this award recognises the exceptional devotion to duty she has shown for the 24 years she has worked for us. We are proud of her.
"Pauline listens to people and empowers them to do their best and as such is seen as an inspirational leader by staff."
The Queen's Ambulance Service Medal is a rare achievement – with only a handful being awarded each year. It honours those who have shown outstanding ability, merit and conduct in their role.
Pauline said: "I was speechless when I found out – I feel so humbled – I had no idea I had been nominated.
"It is a great honour for me but also for the whole service as awards like this help to highlight the important role we have."
Pauline joined London Ambulance Service in 1994 as a technician. She qualified as a paramedic and worked her way up to one of the service's most senior positions where she is responsible for overseeing operations across London and the 999 control room.
She is an experienced strategic commander and led the response to the Westminster Bridge terror attack.
She added: "I have seen a lot of changes over the years – we have become a more professional service with greater clinical interventions; and the demand and pressures are ever increasing.
"But some things haven't changed at all: the care and compassion we give to our patients will always be at the heart of what we do."
Pauline believes the best way to support patients is to champion hard work in her teams, adding: "The best way to care for our patients is by caring for our people."
Pauline grew up in Edgware in north London but now lives in Hertfordshire. To switch off from her demanding job, she likes getting outdoors – either kayaking or cycling – and spending time with her family.