London Ambulance Service taken out of 'special measures' as the Care Quality Commission (CQC) rates the Service 'good' overall
Inspectors at the CQC highlight outstanding practice at London Ambulance Service as well as areas to improve
NHS Improvement responds by taking Trust out of special measures
London Ambulance Service comes out of special measures today following the Care Quality Commission's latest report which rated the organisation as 'good' overall and 'outstanding' for patient care.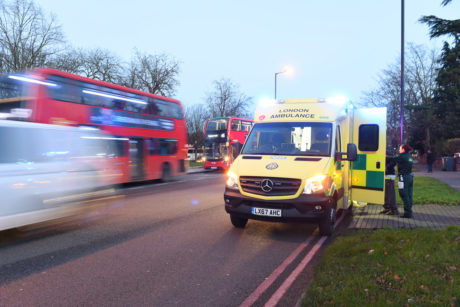 In November 2015, London Ambulance Service was rated inadequate by the CQC and put into special measures.
In today's report, the CQC said staff often went above and beyond their expected duties in order to meet patient needs. Inspectors saw and heard about examples of the commitment of staff from patients, acknowledging that the Service was involved in treating those involved in the tragic major incidents in the capital last year, including the London Bridge and Westminster Bridge terrorist attacks.
The inspection team also found that staff working across all parts of the Service demonstrated care which was consistent with the values of the Trust, that staff treated patients with kindness and empathy, and afforded patients privacy and respect.
The CQC also reported on a 'well-led' inspection where they found highly trained ambulance personnel and staff with specialist skills and expertise within areas including maternity and mental health.
Professor Ted Baker, England's Chief Inspector of Hospitals said: "The improvements the leadership and staff of London Ambulance Service have made are especially commendable – and especially necessary – given the major incidents the Trust has responded to over the past year, including terrorist attacks and the Grenfell Tower tragedy."
London Ambulance Service Chief Executive Garrett Emmerson, who joined the Trust in May last year, said: "I am delighted the dedication and hard work of staff throughout the Service has been recognised by the CQC.
"In particular, I want to thank staff for continuing to provide outstanding care. The CQC again gave London Ambulance Service the highest possible rating for the care we give to patients and I am extremely proud our incredible frontline staff have been recognised in this way."
NHS Improvement's Executive Medical Director, Dr Kathy McLean said: "Exiting special measures is a significant achievement that demonstrates the Trust's dedication to improving its service for patients. The Trust has a strong leadership team that can continue to deliver these improvements and provide a service that the population of London deserves."
London Mayor Sadiq Khan, said: "I welcome today's announcement by the Care Quality Commission that London Ambulance Service has been rated good. This recognises the improvement in the service provided to Londoners by the Trust over recent months. My thanks go to all of the staff at the London Ambulance Service who made this possible and who work tirelessly for Londoners every day."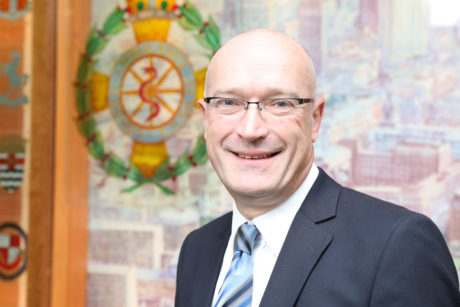 The CQC picked out a number of areas of outstanding practice, notably:
Examples of outstanding care from staff.
In the Emergency Operations Centre, which fielded 1.9 million 999 calls last year, the assessment and support for maternity patients, and those with mental health related needs was excellent.
In relation to engagement activities, including voluntary work undertaken by staff.
Excellent examples of sharing information and reflective learning with staff through Trust magazines.
However, they also said staffing shortages in emergency operations centres (EOCs) must continue to be addressed with shifts staffed to planned staffing levels. In addition, the regulator said sufficient attention should be given to issues including recruitment and retention and development and progression opportunities for BME staff.
Chief Executive Garrett Emmerson said: "We know we still need to make improvements and we have been doing so since the inspection that put us into special measures back in 2015. We have made some big changes in how we operate, but I want us to improve even further, with the aim of being rated 'outstanding' overall, in two years' time.
"We will continue to focus on recruitment so that our emergency operations centres are fully staffed and our people who work in them have the working conditions they deserve every time they start their shift. And we have a robust strategy to increase our BME representation across the organisation doing as much as we can to reflect the diversity of the city we serve.
"We will not rest on our laurels, but today is about thanking staff for a job well done. We want to be a world-class ambulance service for a world-class city and the news today that we are no longer in special measures brings us much closer to realising that ambition."