Paramedics
Working as a paramedic in London will give you a sense of satisfaction that is found in very few other jobs.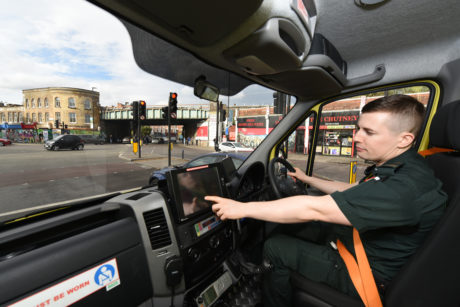 Every day is different, yet rewarding, and you'll be giving something back to the local community.
You will be responding to 999 calls, working with a crewmate, or perhaps on your own, and you will assess and treat a wide range of patients.
On one shift you could be delivering a baby or resuscitating a patient whose heart has stopped, the next you'll be chatting to an elderly person who has fallen in their home and needs help to get off the floor.
And at every call, people will put their trust in you and your clinical skills.
You will make key decisions on the treatment they need—and whether you should treat them at home, get them to hospital, or take them to a walk-in centre or minor injuries unit.
How do I apply?
If you would like to become a paramedic with us you could take a degree course in Paramedic Science at one of three universities that we work with.
We advertise all vacancies via the NHS Jobs website, where you can register for an email alert as soon as a position is advertised. We are always interested in hearing from qualified paramedics.
We will also advertise them on the current vacancies section of our website.
What benefits will I receive?
For all our staff, there is the job satisfaction of knowing that what you do makes a difference, but we offer a range of other benefits as well. Find out what they are.