HRH Prince Charles launches pioneering mental health car at London Ambulance Service
HIS ROYAL HIGHNESS PRINCE CHARLES visited London Ambulance Service today to meet frontline crews, call handlers and those working behind the scenes to respond to 999 and NHS 111 calls across the capital.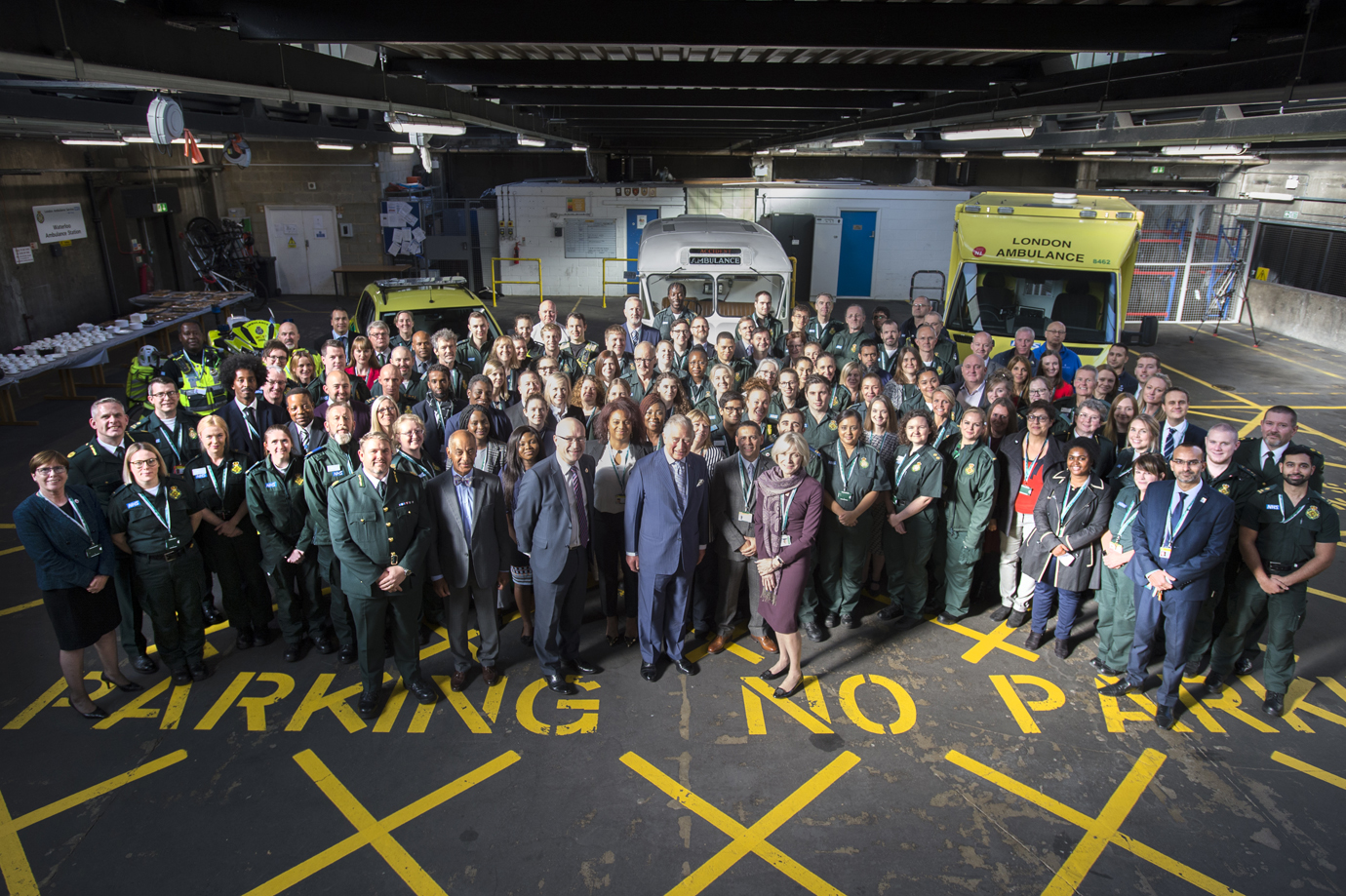 The Royal visit comes as the UK's busiest ambulance service launches its pioneering resource for patients experiencing a mental health crisis.
As part of his tour, His Royal Highness met specialist nurses working with paramedics to form a new team, dedicated to responding to 999 calls to patients with mental health problems – the first team of its kind in the country.
In the year the NHS celebrates its 70th anniversary, Prince Charles was shown a 1949 Daimler ambulance alongside the Service's modern fleet of ambulances, cars, motorbikes and bicycles. Focusing on how frontline staff are no longer "ambulance drivers" but highly skilled clinicians.
During his visit, Prince Charles met paramedics, doctors, pharmacists, midwives and mental health nurses, together with the wide variety of other staff whose skills are essential to operating the UK's largest ambulance service including: IT specialists; vehicle engineers; fleet, estates and logistics teams; clinical researchers; finance; HR and health and safety specialists.
Heather Lawrence OBE, Chair of London Ambulance Service, said: "It was a real privilege to be able to introduce His Royal Highness, Prince Charles, to our hard working ambulance crews, call handlers and colleagues from every department. Our staff never fail to provide outstanding care to patients in London 24 hours a day."
CEO Garrett Emmerson said "It is an exciting time to be working for London Ambulance Service – we are developing medical and technological innovation and we are delighted that Prince Charles's visit coincided with our latest Pioneer Service: our mental health joint response car."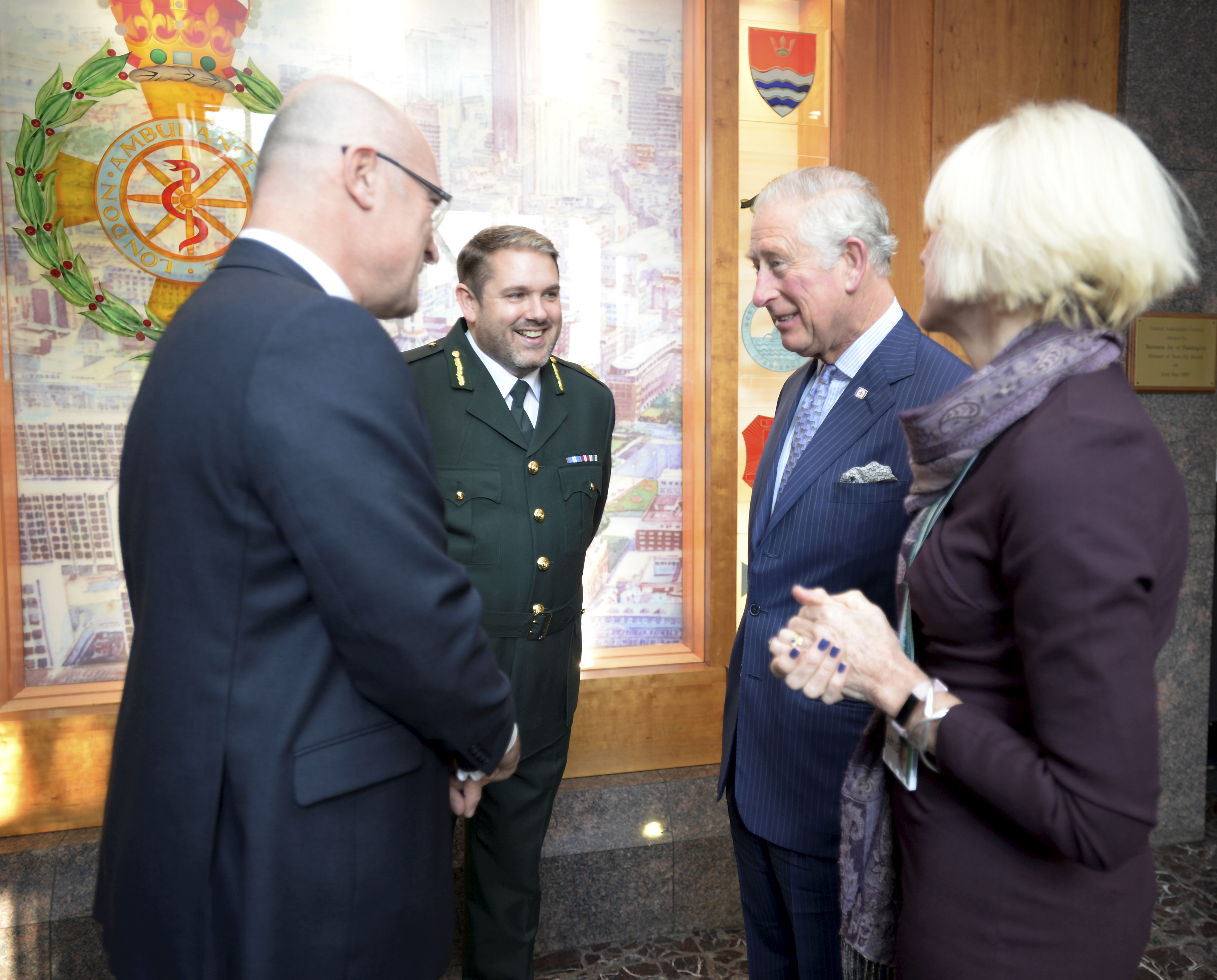 The scheme will see senior mental health nurses and experienced paramedics working together. Both clinicians will assess the patient, with the nurse able to assess mental health and provide brief psychological interventions and the paramedic will be able to assess and treat any physical injuries or pain.
Of all the calls London Ambulance Service receives every day, nearly 10 percent are from people experiencing mental health problems.
As well as reducing unnecessary and stressful hospital trips, the new mental health response team should free up ambulance crews who might otherwise spend a long time on scene dealing with a complex mental health case.
Today's visit from Prince Charles comes less than two years after separate visits from both his sons. When his youngest son, the Duke of Sussex, visited he joined London Ambulance Service staff in our 999 control room to talk about wellbeing. This visit was part of the Heads Together campaign to "change the conversation" on mental health, spearheaded by The Duke and Duchess of Cambridge and the Duke of Sussex.