Staff Networks
Did you know at LAS we now have 5 "parent Networks" supporting eight active and growing Networks? These Networks are not only vital for harnessing staff voice within our decision-making, but also invaluable spaces to foster community and belonging.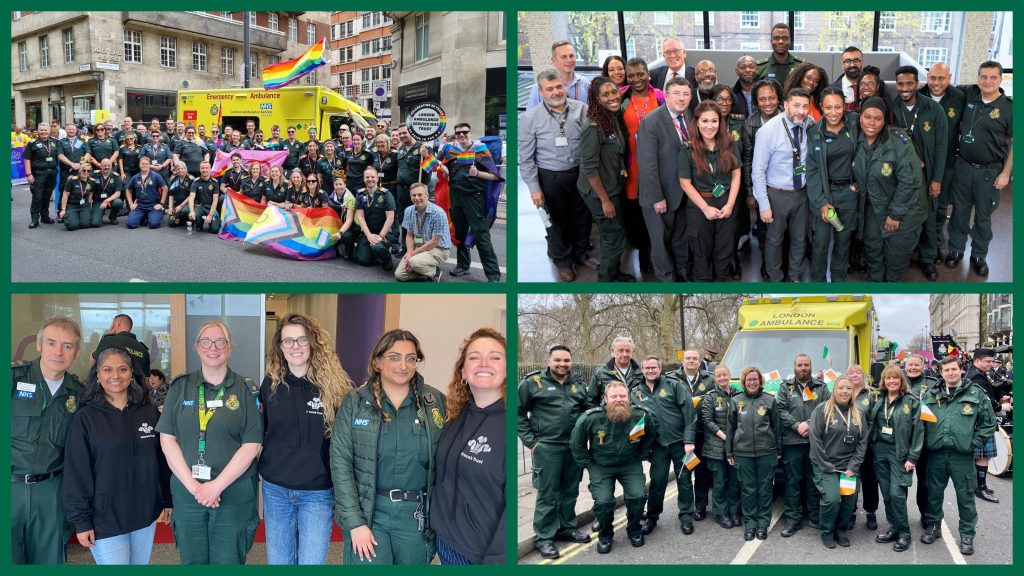 Formed by staff, for staff, our Current Networks are:
Armed Forces

Armed Forces Network – for all staff who have served or currently serve within the Armed Forces

BME

BME Network – for Black and Minority Ethnic staff
Emerald Society – for staff with Irish heritage

Disability & Neurodiversity

EnAbled – for any staff with disabilities

Faith

Christian Ambulance Association (CAA) – for all staff of a Christian faith
Jewish Society – for any staff who identify as Jewish

LGBT+

LGBT+ Network – for any staff who identity as LGBT+

Women

Women's Network – for all staff who identify as women and who support women
Any colleague is welcome to join as many Networks as they would like. Whether they're looking for community, new friends, to change LAS, to learn something, to share something or to seek support, there is something for everyone across each of our Networks. After all, a Staff Network is nothing without its members (that could be you!).
2023 has seen a shift in Networks as we have been working hard behind the scenes to get our Networks to be stronger, better supported and more impactful than ever before through new funding and resourcing – so there are exciting times ahead for our staff communities.