Responding to less serious calls
We work hard to offer other care options for our patients who do not have life-threatening or serious injuries or illnesses. Many of our patients do not need to be sent an ambulance using blue lights and sirens, and may receive more appropriate medical care somewhere other than a hospital.
Clinical telephone advisors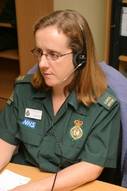 One of the alternative care options that we offer is through our clinical telephone advice team, which is made up of experienced paramedics who provide medical advice over the phone to patients.
If an incoming call is not categorised as life-threatening or serious, details will be taken and a member of our clinical telephone advice team will call the patient back and carry out a further assessment.
They then offer advice on the best course of treatment for the patient—this could be care at home, being referred to a doctor or local pharmacy, or having an ambulance sent to them.
By advising callers on more appropriate care options, we were able to keep more ambulances free for those patients who really needed them.
Non-Emergency Transport Service (NETS)
Our Non-Emergency Transport Service crews also go to patients in an ambulance. But they help patients who do not need the clinical skills of a paramedic, emergency medical technician or emergency ambulance crew nor an ambulance on flashing blue lights.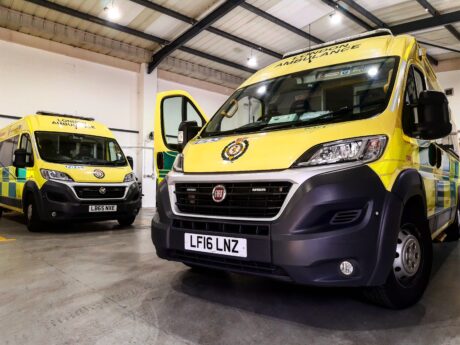 The staff who form these crews have been trained in basic life-support and help to keep our emergency ambulances free to attend patients who are seriously hurt or unwell.
They aid a variety of patients, including elderly people who have fallen at home, transfers to hospices and children with high temperatures.
The vehicles can carry four seated people, have a stretcher and capacity to support patients who are required to travel in a wheelchair. The Service currently operates between 8am and 10pm every day, within the M25 geographical area.