London Ambulance Service Carbon Neutral Plan April 2022 – March 2025
1. Introduction
Climate change presents one of the most significant public health emergencies.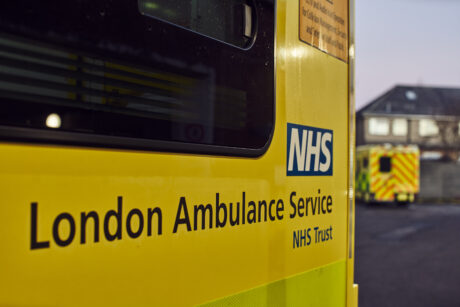 Without action and adaptation, the changes to our climate will disrupt care, and affect patients and the public at every stage of life, with poor environmental health contributing to major diseases, including cardiac problems, asthma and cancer.
NHS organisations, like the London Ambulance Service NHS Trust (LAS), have social and environmental responsibilities as public sector anchor institutions, to positively contribute to the local areas that they serve in ways beyond providing direct health care alone.
This is a social responsibility that is embedded in legislation (including the Public Services (Social Value) Act 2012), in the terms of the new NHS standard contract, and in NHSE/I national guidance.
Most recently, in October 2020 NHSE/I made the case for co-ordinated action across all NHS organisations to reduce their climate impact, setting an ambition to be the world's first 'net zero' National Health Service. Two headline targets now set the requirements for all NHS organisations to be: net zero for the emissions that they directly control by 2040; and net zero for the wider emissions that they can influence by 2045.
Over the last decade, the LAS has taken some actions to reduce the environmental impact of its operations, and this has included:
The replacement of non-ULEZ compliant vehicles with compliant models;
The introduction of zero emissions vehicles across sections of the non-blue-light fleet;
Increasing the proportion of calls that are responded to by Hear and Treat where appropriate;
Improving the way that waste is disposed of to ensure that LAS waste never ends up in a landfill; and
Ensuring that all recent construction projects meet at least BREEAM 'Very Good', or 'Excellent' classification where they are new builds.
Although progress has been made in recent years, sustainability initiatives have often not been coordinated across the organisation, and in many cases, environmental improvements may have been delivered as unintended benefits from projects that have been driven by clinical need or a requirement to improve efficiency.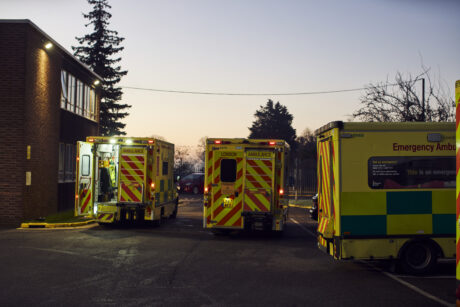 Recognising the opportunities that there are to go further and faster in reducing the environmental impact of our operations, this LAS Carbon Neutral Plan sets out our approach to deliver against our net zero targets, and outlines the specific set of initiatives that will be delivered on the first three years of that journey, to March 2025.
In accordance with national guidance, this Carbon Neutral Plan articulates specific commitments and initiatives that will be delivered across each of the six areas of focus from April 2022 – March 2025.
The plan will be updated on an annual basis to re-prioritise initiatives, where required, and to enable continued and detailed sustainability planning on a three-year time horizon.