EasyRead documents
Where to get help if you are hurt or feeling ill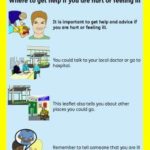 This document can be used as a prompt card.
It helps show people where to get help if they are hurt or feeling unwell. Please click below to download the prompt card.
Understanding abuse and how to report it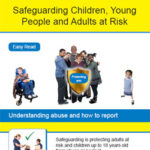 This document includes information on:
Your rights.
What abuse is.
Where abuse can happen.
Who to contact if you have been abused.
Click below to view the document.
How to make a complaint about the Ambulance Service

This leaflet includes information about how to make a complaint, who you can ask to help you and what will happen after you make the complaint.
Read more about talking to us and our Patient Experiences Department on our enquiries, feedback and complaints page.
Our plans for making things better and including everyone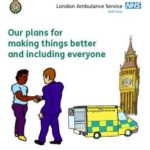 We have an EasyRead version of our Equality and Inclusion Strategy 2010-13.
It includes:
A message from the former Chief Executive, Peter Bradley, and the Chairman Richard Hunt
About us
What we believe in
Our plans for making things fairer and including everyone
Making changes
Our future plans
Click below to view the document.
If you require any of these documents in an alternative format, or a different language please contact [email protected]