Meet our staff
Meet some of the staff featured in our documentary series, Ambulance, and find out what it's like to save lives in London.
Dan, Peter and Scott all appeared in episode one: The day shift, which aired on Tuesday 27 September 2016.
Dan Davis, Advanced Paramedic Practitioner
Dan joined London Ambulance Service in 2004 and became an Advanced Paramedic Practitioner in 2014. In episode one he attends to a double shooting East London.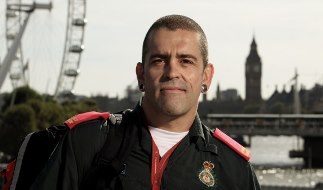 "Advanced paramedics carry more equipment and have a greater variety of drugs we can give to patients, but most importantly, we're tasked with responding to London's most critically ill and injured people. For example, one of my paramedic colleagues will go to up to six cardiac arrests a year, whereas in my role, I have been to 270 in two years.
"At times this job restores your faith in humanity. The calls we get from people about an elderly neighbour or passers-by who stop when someone's been hit by a car – you'd be surprised by the number of people who care about others."
"The sheer volume of calls that come in now on an average day is what we used to get on New Year's Eve when I joined the ambulance service 12 years ago. And so, what was an abnormal, one-off day is now a fairly regular thing."
---
Peter Crean, Area Controller
In 2000 Peter joined us as a trainee emergency medical dispatcher and is now an area controller based at our Waterloo HQ, making the difficult decisions about where and who to send ambulances to.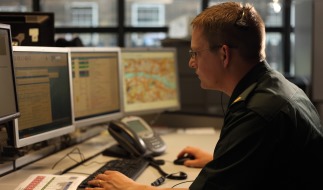 "During a bank holiday, we're often dispatching ambulance crews to people who are reportedly unconscious, but really just need a safe space to sober up. Diverting an ambulance from someone who really needs it someone who's overindulged on a night out is really hard – but you do what you can with the information available.
"It can be frustrating, but you learn to take every patient as they come, and we all work hard to make sure that everyone who needs our help gets it as soon as possible."
"Every job has its good and bad days. Working here, it's great to feel you've made a difference to someone's life, but it can be tough at times."
---
Scott Wescombe
Scott works as a Trainee Emergency Ambulance Crew (TEAC) and joined the Service three years ago. In episode one he and crewmate Andy Willers respond to a patient in a cardiac arrest at a home in North East London.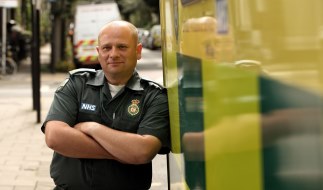 "I'm not a 9-5, working in an office person at all, so although this job is very challenging, I enjoy that it changes all the time. Every day is different and I like to think that every shift is an adventure."
"It's definitely not your regular kind of job, but it is one of the most rewarding. I go home every day thinking I've done a good job."
"When you're dealing with unexpected illnesses and cardiac arrests, you have to remember that, for the family, it's come out of the blue. Their world has suddenly turned upside down, so we tried to be strong and professional in front of them, letting them know what we were doing throughout and that we were doing our best.
"We know we can't save every patient, but we do everything we can. That's the reason we're in this job."