Episode two: meet our staff
Meet some of the staff featured in our documentary series, Ambulance, and find out what it's like to save lives in London.
Shani, Emma and Dean all appear in episode two: the night shift, airing on Tuesday 4 October.
Shani Smith, Paramedic
Having joined the Service in 1999, Shani has recently become a registered Paramedic. In episode two, Shani and crewmate Dave are working the night shift,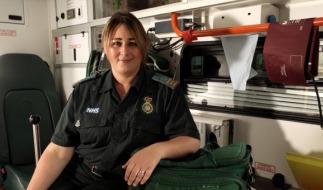 responding to patients in central London.
"I love helping people, especially older people. I joined the Service because I wanted to give something back.
"But the job can be very tiring and I don't think people realise what goes into it.
"It's very satisfying to get a smile from patients; to talk to them and have a laugh, while actually knowing that you've accomplished something for them."
"I love knowing I can make a difference and that I'm using my skills and putting everything I know into practice. The things I have gone through myself help me relate to my patients, have compassion and understand what they are going through."
---
Emma Comiskey, Emergency Medical Dispatcher
Thirty year old Emergency Medical Dispatcher Emma Comiskey joined works alongside a 100-strong team in our control room. In episode two, Emma takes a call from a suicidal patient, and supports him over the phone for almost 90 minutes.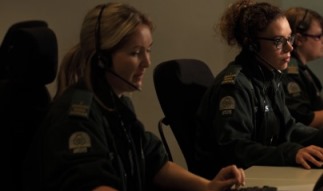 "I take emergency calls when people dial 999. When they ask for the ambulance service, they'll come through to people like me and then, based on priority, an ambulance is assigned to the calls.
"When you pick up the phone to a serious emergency, it's like everything stops. You're ticking off a list in your head of exactly what you need to do and how quickly you need to do it."
"It's amazing to see how quickly an incident can be attended to and it's even better when you find out that a patient has survived."
---
Dean Lowes, Paramedic
Paramedic Dean joined the Service seven years ago, and now works alongside crewmate Andy from Camden.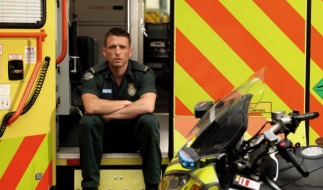 "In the past seven years, the job has got a lot busier. In the past, you'd have time to go back to the station between incidents and would always finish up on time.
"Nowadays, it's totally different – the volume of calls has gone up and so has the variety of patients we attend. As a paramedic, you always have to keep an open mind and expect anything."
"I wouldn't want to do this job anywhere other than London. Yes, it's always incredibly busy but that makes the shift go more quickly and you meet so many interesting people. I might go from seeing an elderly person who's fallen over to a shooting – it's one extreme to another."