Children's games and activities
We have put together a number of activity worksheets and games for you to download. They will help teach children about recognising the ambulance service and when to call 999.
Key stage 1 – Norman activity pack
Meet our paramedic, Norman, who is helping pupils in key stage one learn about the ambulance service, what we do and calling 999.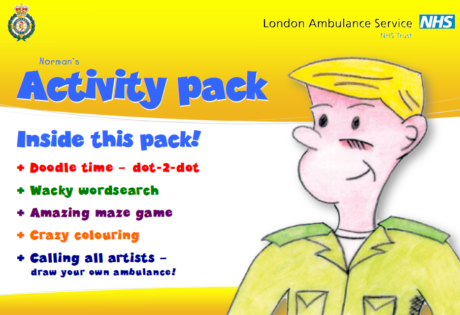 Click on the links below to download our activity pack: