Shockingly Easy campaign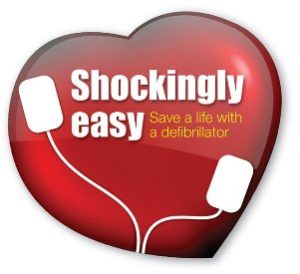 We ran a campaign to get 1,000 extra defibrillators in shops, businesses and gyms across the capital because it's shockingly easy to save a life in London.
Around 32% of people survive a cardiac arrest in a public place but where there is a defibrillator and someone trained to use it, the chance of survival can increase to 80%.
Our Chairman at the time we ran our campaign, Richard Hunt, said: "Don't leave it too late to do the right thing.
"Every shop, gym, hotel and office in London should have a defibrillator so they're ready to save a London life. And they cost very little – it really is just the paper clip budget."
We offer guidance and support in buying, storing and using a defibrillator, which are safe and easy to use and really make a difference between life and death.
How to get a defibrillator
You can find the details on how to get our support in the following booklet: