Taking patients to hospital appointments
Our Patient Transport Service, a unit dedicated to helping non-emergency patients, provides a service that takes patients to and from their pre-arranged hospital appointments.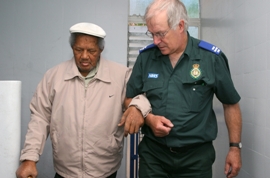 We are contracted by a number of hospitals and primary care trusts in London to pick patients up from their home and take them to and from their hospital or clinic appointments.
The service operates in an open market in which we compete against other providers, often private companies, to provide pre-arranged transportation.
We are monitored on our performance delivering patients to hospital on time and departing hospital on time.