Staff remember 7 July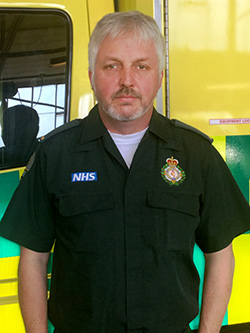 Craig Cassidy, Paramedic, Poplar
Responded to Aldgate Tube station
"I remember seeing people streaming out of the station covered in black and I grabbed all my equipment and went down into the tunnels thinking something big had happened.
There was absolute silence apart from chatter on some radios.
We were faced with a devastating scene. There were several patients, clearly very seriously injured and some who had passed away. Myself and a colleague rapidly assessed and began treating them.
A firefighter told us there might be a secondary device and we needed to clear the area. But I'd already said to the patients I'd stay with them and everything would be ok. So myself and a colleague decided to stay.
Afterwards, as we drove through the crowds everyone applauded us, which was a strange feeling.
Looking back now, I don't think it has had a lasting impact on me, but my wife thinks differently. I do suffer with insomnia and she tells me that I'm hyper-aware of things going on, but I think that's because I've seen what can happen.
The emergency services did a good job that day and I'm very proud of my colleagues."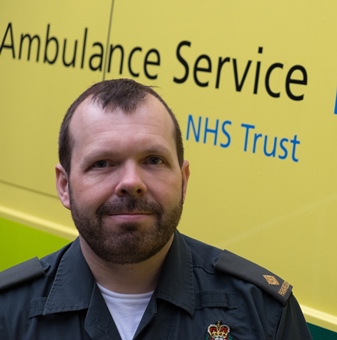 Chris Lawson, Clinical Team Leader
Off duty but attended the bus bombing at Tavistock Square
"I had gone to meet friends in Camden and got a phone call from a friend concerned about where I was. He said that there had been reports on TV about a bomb going off in the area.
"At the time it didn't strike me how big the incident was. As I was walking home I heard the bus bomb go off.  My immediate thought was that I needed to get closer so that I could try and help and I showed a police officer my ID.
"I saw a few colleagues who had a spare high vis jacket and I put that on and started to help. I went to the British Medical Association courtyard and began treating the first person I saw – sadly she passed away.
"During the day I was really impressed and proud of how everyone involved handled it.
"Many months later there was an inquest and that is when the gravitas of what happened really hit me. Listening to all the stories really outlined the seriousness of what happened.  It was amazing to hear all the stories of courage and survival."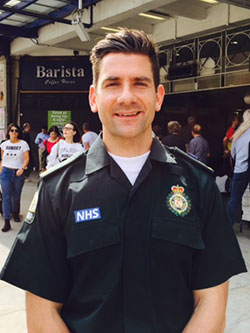 Eoin Walker, Paramedic
Responded to Aldgate Tube station
"The day started normally, I was at University College Hospital when I was then called to Aldgate station to reports of a power surge. I was told it could be bigger than a power surge but it hadn't been confirmed that it was a bomb explosion.
I was lead down to the carriage by firefighters and I can still remember the heat. I removed and treated a young woman with burn injuries. Knowing I was treating someone's wife, girlfriend or a family member meant a lot to me. I tried to keep my emotions to a minimum because I wanted to provide the best care I could.
I didn't feel overwhelmed but I felt a sense of duty so I tried to stay objective and focused.
Reports said there could be another bomb in Paddington so I was worried that it was going to continue and there would be more explosions throughout the day. The next few days there was an eerie feel to London.
It was a really challenging day but I couldn't be more proud of the way the emergency services handled the situation."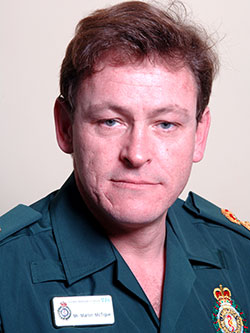 Martin McTigue, Ambulance Operations Manager
Responded to Russell Square
"I had already been to a couple of the other scenes and sent on to Russell Square so we knew that London was under attack and there was a fear in the air of what might happen.
When I got there I was one of a few managers on scene as the ambulances hadn't arrived yet. I initially started treating patients – there were about 15 people lying on the floor of the booking hall, some with very serious injuries.
There was a very eerie silence, with no traffic or other noise, which was a very strange feeling.
As more ambulances arrived I took on a more organisational role of making sure all patients got an ambulance and liaising with the control room about which hospitals they should go to.
After all patients had been taken to hospital and staff had cleared the scene I stayed behind to help police so was one of the last on scene.
Looking back, it was an extremely tense day, however, it was amazing how people pulled together. Even patients who were injured were offering to help others. I feel everyone stepped up to the mark that day and did what was expected."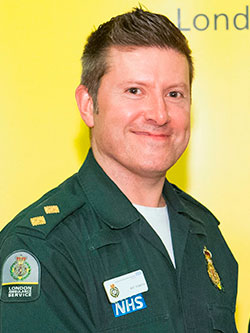 Will Kearns, Duty Station Officer
Responded to Russell Square
"I had been talking with a friend in the emergency planning team who said there seemed to be a power surge on the underground. He then said it was looking like there had been explosions at multiple sites. I volunteered to help and drove to Russell Square.
When I arrived, there was a group of people who had been taken off a train in the tunnel between Kings Cross and Russell Square. A manager and two members of staff were already down in the station. I started triaging patients and was there for the next two and a half hours.
An off-duty doctor came up to me and asked to help. I asked him to start checking on some of the patients. Then more nurses and doctors who lived in hospital accommodation nearby came and helped.
There was a ratio of almost one or two medical staff for each patient. Everyone received excellent care.
I was really impressed by the amount of public support – people helping complete strangers. I know it helped everyone cope and it helped us to work better."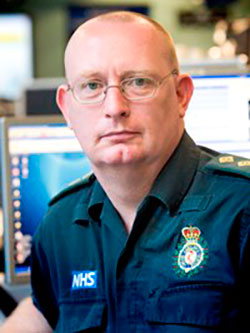 Robert Cox – Operations Centre Manager, Control Room
Responsible for coordinating the Service's response at all four sites
"I woke up that day feeling really happy about London winning the Olympics bid the day before. When the first call came in about a power surge at Liverpool Street, I grabbed a copy of the report and instantly got a gut feeling this was something out of the ordinary. Within minutes, it started to unfold and develop.
There was some initial confusion in trying to link the four locations together, but it quickly became apparent this was something far more sinister than a power surge.
My overriding memory of the day is how controlled and measured everyone was. As a Service, we'd always prepared for a single site scenario – let alone four.
Despite the fact that we were trying to run four separate incidents on two radio channels, we still managed to get the job done.  It really was a team effort."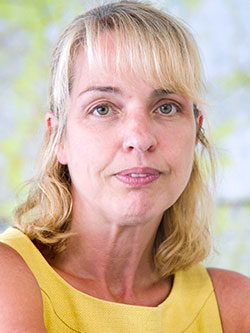 Alison Oakes, Emergency Bed Service Manager
Worked in the Emergency Bed Service team to locate available hospital and specialist beds for patients.
"We had never experienced anything of this scale with so many patients before and it was challenging to locate so many beds in such a short space of time. The fact that it was at several different sites was also something we hadn't come across before.
The Emergency Bed Service team played a crucial role sourcing available hospital and specialist beds and letting our colleagues at the scenes know so they could decide the best place to take patients.
We were also alerting and updating health agencies and NHS colleagues to what was happening across London.
From the scene we needed to know the numbers and types of injuries of the patients and from the hospitals we needed to know the resources available, including trauma, burns and intensive care beds.
We were working with seven different hospitals, which was challenging and we were also monitoring the national situation.
Even after all patients had been treated and taken to hospital, our team still had work to do to provide information for patient transfers on available beds and services."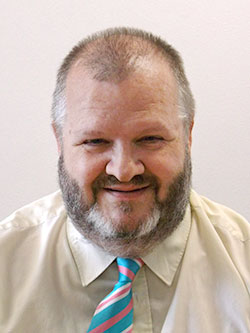 Chris Vale, Corporate Logistics Manager
"Some managers were at a conference when it was announced several bombs had exploded in the underground and one on a bus. After the initial shock, we were all asked to make our way back to headquarters to assist.
My job was to manage logistical support, making sure frontline colleagues had all the equipment they needed to treat the large number of injured people. I spent the day arranging more medical supplies, blankets, medication, bandages and basic kit.
After that we then redirected our logistics drivers and told other available drivers to stand by or return for extra support delivering the supplies.
I remember the day well, as it was the day after it was announced London had won the bid for the 2012 Olympic Games. It was all very quick and although there were issues I was really impressed by how everyone pulled together.
In the 11 years since the bombings, we've received gratitude from many different patients who were injured. I look back now and think in some small way I helped those people and it makes me really proud to do the job I do."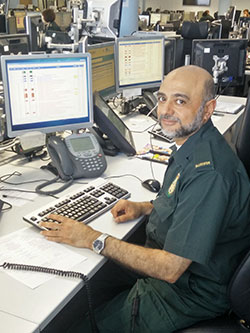 Samad Biloo – Emergency Medical Dispatch Allocator, Control Room
Worked in the 999 Control Room
"I remember the day quite vividly. The initial reports were that there had been an incident on the underground between Liverpool Street and Kings Cross.
We then got notification of a separate incident in Edgware Road. Within minutes, we were getting hundreds of calls. Some people were saying that a train had collided into another train, while other people were saying a bomb had gone off.
Our immediate response was to deploy appropriate resources to each of the incidents. We were also getting routine emergency calls.  I attended an emergency meeting with the Head of Control Services, where we agreed that we would secure support from St John Ambulance, British Red Cross and neighbouring ambulance services, to calls not related to the bombings.
On reflection, I've never experienced anything like I did on that day. I suppose the way we handled the situation was by remaining calm under what were very difficult circumstances. The main thing was to get the resources deployed as quickly as possible."