Remembering 7 July 2005
At 8.52am on 7 July 2005 a call came into our control room of reports of an explosion at Liverpool Street station. Within minutes, the scale of the incident became clear and a major incident was declared. As passengers came up from underground tunnels in Aldgate East, reports came in of further explosions at King's Cross and Edgware Road stations and less than an hour later a bomb exploded on a bus in Tavistock Square.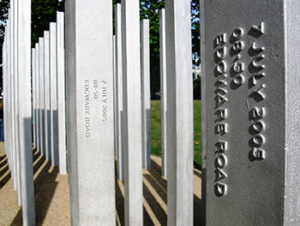 Over 250 staff were called on to put their training into practice in what they hoped would never happen – a brutal terrorist attack on the capital.
We treated more than 400 patients, some of whom had sustained horrific injuries. We gave them emergency care and support, and took them all to seven different hospitals within three and a half hours of the bombings taking place.
It was the most complex and challenging major incident we have ever faced and tested all of the capital's emergency services. However, many people owe their lives to the treatment provided by ambulance staff that day, many of whom went above and beyond in horrific circumstances.
Our response in numbers:
We treated 404 patients and took them to seven different hospitals
This includes 150 walking wounded who were taken by a number of buses
We received 31 emergency calls in total related to the London bombings
114 ambulance vehicles were sent in total to all of the scenes
This included 98 ambulances, 16 solo responders and 58 managers
Here are some interviews with Staff remembering 10 years on.