After a staff vote of London-based charities, we chose the Charlie Chaplin Adventure Playground (CCAP) as our Chief Executive's charity to back until 2018.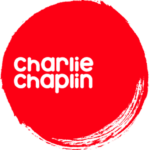 The charity provides high quality play for disabled children, their brothers and sisters and children from the local community. Staff from across our Service raise money for our Chief Executive's Charity by running marathons, baking cakes or even holding open mic nights.
Earlyn Francis Chair of CCAP said: "Funding is the key factor governing the playground's long term sustainability and future. We are keen to work closely with other organisations and businesses to maintain and develop the range of services we currently provide.
"Thank you all at LAS for granting us this opportunity to be your nominated charity."
The charity supports children and young people from 5-19 years of age and offers a fun and challenging play area in a spacious, purpose built setting which is at all times looked after by many well trained staff.
There is also a social aspect to CCAP where carers or parents are given a break as the children and young adults are looked after and allowed to play or learn in a safe area for a few hours a day. This is of great benefit to parents and carers as well as their disabled children. Children can also learn from each other and develop new skills in the classrooms and learn to understand new tools in a nurturing and supportive environment as the parent and carers focus on other priorities for a couple of hours.
If you want more information on the charity, you can read about them on the Charlie Chaplin Adventure Playground website.