How we managed the London 2012 Olympics
We're proud to have played our part in helping to deliver a safe, successful and healthy London 2012 Olympic and Paralympic Games.
Around 400 frontline staff – including some from other NHS ambulance services around the country – worked alongside Games organisers to provide medical care to athletes, spectators, officials, the media and many more.
Importantly, we also made sure we continued to provide a good service to our patients across the rest of London during this busy time.
The main challenges of the Games
It was the biggest sporting event in the world and an enormous test, with a huge influx of spectators, athletes, officials and media into London. The challenge was not just providing medical care at and around the venues, but also ensuring that we maintained our normal day-to-day emergency service.
Staffing the Games
Around 400 frontline staff were dedicated to working in Games venues – about half of them from other English NHS ambulance services. There were 66 ambulances dedicated to the Games, in addition to our normal vehicles. We also had extra cycle responders on duty in busy hotspots such as St Pancras and Stratford train stations and teams of paramedics working on foot to get through the crowds quickly.
The roles of our staff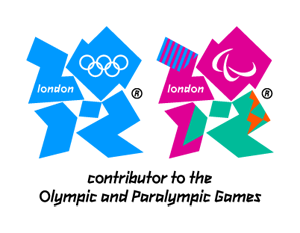 Our staff – along with those from other ambulance services – performed a variety of roles during the Games. There were four zone commanders in charge of overseeing any issues in their areas. Venue commanders were based in each Games venue and frontline staff were at all of the sports venues, on hand to treat patients, as well as at celebratory events across London.
Our event control room was open 24/7 during the Games. This was where our day-to-day response to the Games was managed from.
What training did we give our staff?
As part of our preparations for the London 2012 Olympic and Paralympic Games, our frontline staff were given special training. This ranged from a general introduction to the Games and our role within it, to treating patients with a range of disabilities.