Join us at our Annual Public Meeting
Please join us this year for our Annual Public Meeting 2020 on Tuesday 29 September at 6:00pm.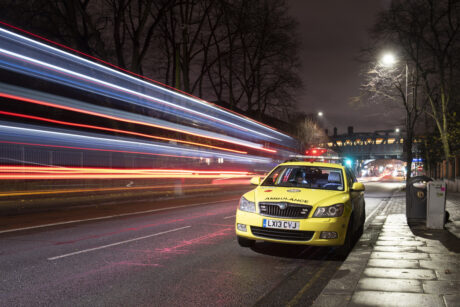 The meeting is being held virtually. You can register for the event here.
This year, the meeting will focus on integrated service provision, with an emphasis on our ground-breaking 'Perfect Day' pilot in North East London and our transformational response to COVID-19.
As the only London-wide healthcare provider, we would like to take the opportunity to share the experiences from some of our staff and volunteers as they worked incredibly hard to keep Londoners safe as we faced – and continue to face – the biggest public health challenge of modern times.
We will also hear about the North East London 'Perfect Day', a collaboration between London Ambulance Service and North East London STP, which sought to provide a more appropriate clinical response for patients.
We are delighted to be joined by our keynote speaker, Ms Archna Mathur, Director of Performance and Assurance at North East London Commissioning Alliance, who will discuss working with the London Ambulance Service on Perfect Day and the outcomes of the pilot in greater detail.
The evening will also hear from the Trust's leadership about the successes and challenges of the past year and our plans for the future; and virtual attendees will be able to ask questions of senior leaders.