Ambulance staff pay tribute to King's Cross fire victims 30 years on
A London Ambulance Service paramedic has reflected on what it was like to treat patients at the King's Cross Station fire ahead of the 30th anniversary of the tragedy this Saturday (18 November).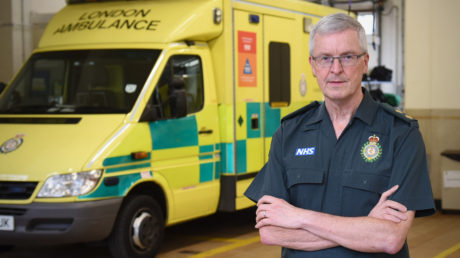 Local ambulance crews will also be attending a wreath laying ceremony, on the anniversary, at King's Cross Station and attending a service at St Pancras Church.
Allan Bromley, who has worked for the London Ambulance Service for 42 years, said the priority that day was to get as many people to hospital as quickly as possible.
The Clinical Education Manager responded to the fire from Bloomsbury Ambulance Station, just over a mile away from King's Cross Station.
Sadly, the fire in November 1987 killed 31 people and injured many others.
Allan said: "We arrived on the scene and smoke was billowing out of the entrance to the station and firefighters were bringing patients up to us. In those days we had two trolleys in the ambulance so we would have taken two patients to hospital. Also we didn't give much treatment on scene like we do now as we had very limited equipment – it was a case of getting people to hospital as quickly as possible."
On the day of the fire 14 ambulances were dispatched to the scene and 22 people were taken to hospital.
Assistant Director of Operations Peter Rhodes said: "We will take the opportunity on Saturday to remember and reflect on the lives that were lost and pay tribute to the other emergency services who worked alongside us to respond to the fire.
"Our thoughts are still with the friends, families and loved ones of all those who lost their lives."
Ends
Notes to editors