Ambulance service comes together to remember the fallen
London Ambulance Service's ceremonial unit will join members of the armed forces, political leaders and the royal family to pay their respects to all those who lost their lives.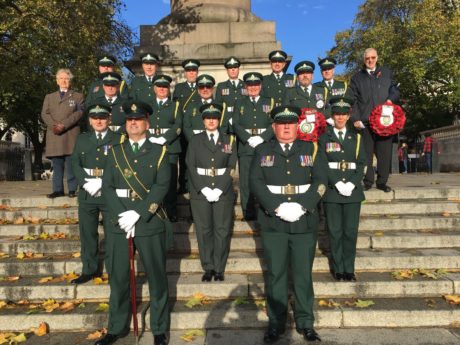 As well as observing the two minute silence, they will march with other personnel and lay a wreath at the memorial.
Chief Executive, Garrett Emmerson, will also be laying a wreath at City Hall this Friday (10 November). He said:  "We are proud to be part of the remembrance events. It's a very humbling and emotional experience, and like many others I will be reflecting throughout the weekend on the sacrifices people made for all of us."
A total of 36 members of staff were killed during the World War 2 (WW2) blitz. A further 121 members of staff were seriously injured and 30,000 casualties of air raids were taken to hospital.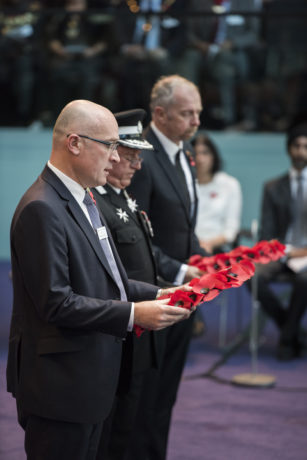 Garrett added: "Many of our current staff have served in the armed forces while others are reservists so it is especially important for us to remember."
As well as the ceremony at the Cenotaph, the ceremonial unit were at the opening of the Garden of Remembrance at St Paul's Cathedral on Monday (7 November). The Service will also attend the annual service of remembrance at City Hall on Friday (10 November) and the Festival of Remembrance at the Royal Albert Hall on Saturday (11 November) as well as other local events.
Ends
Notes to editors