Investigation launched following New Year's computer outage
London Ambulance Service has launched an investigation following the technical difficulties experienced in its control room on New Year's Day (1 January).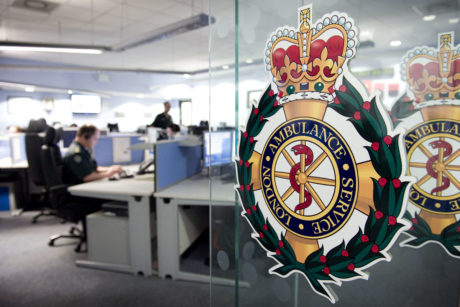 Director of Operations, Paul Woodrow, said: "We are very sorry to anyone who may have experienced delays.
"We are taking this incident very seriously and have now launched a full external investigation into the circumstances of what happened and any impact on our patients."
The system is now stable and the Service is carrying out on-going checks and monitoring while the investigation takes place.
Paul said: "Our control room staff are fully trained and practised in using a manual back-up system. They continued to prioritise patients in the same way, using the same assessment process as usual."
"It would not be right for us to predict the outcome of this investigation until it is complete but we will be open about the findings of the report following the investigation.
"As part of our investigation we have identified a patient who sadly died during the time of the computer issues where we would like to look more closely at whether this was potentially a contributory factor. We have launched a separate investigation to establish this.
"It is too early to say what the cause of this patient's death was but we will report on the findings when the investigation is complete.
"We would like to encourage anyone with any concerns to contact us. We will also be speaking to our own staff to listen to their experiences."
The Service's Patient Experience department can be contacted by emailing [email protected]

ENDS
Notes to Editor:
The external investigation will be commissioned by NHS Improvement and NHS England will involve an independent IT expert.
For further information please contact the communications department on 020 7783 2286.