Skip the dreaded 'tinsel-itis' and have your medication ready this Christmas
As Londoners purchase their last minute Christmas essentials this week, the capital's ambulance service is reminding them to check they have enough medication to see them through the festive period.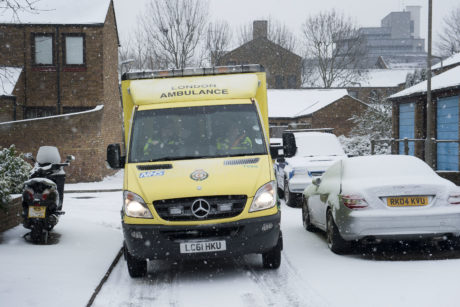 Patients with long term health conditions can be more vulnerable to winter illnesses, particularly if their prescription medication runs out. And, whilst NHS 111 will be open throughout the festive period, some pharmacies and GPs will be closed over the weekend and on bank holidays.
Dr Fenella Wrigley, Medical Director at London Ambulance Service said: "Batteries for new toys, cranberry sauce and last minute gifts will be topping Londoners' shopping lists this week, but medication for existing illnesses can sometimes be forgotten.
"We are encouraging Londoners to check they have adequate medication to see them through the festive period. In addition at the first signs of a winter illness, consider over the counter medicines to relieve the symptoms of upset stomachs, coughs and colds."
The Service is supporting the NHS 'Stay Well for Winter' campaign, offering Londoners advice on how to stay healthy as temperatures drop.
Dr Wrigley, added: "Last December, we treated over 1,150 patients for chest infections and 300 people for chronic breathing difficulties between Christmas and New Year.
"By checking they have adequate supplies of prescription medication and adding some cough and cold remedies to their Christmas shopping list, Londoners can make sure that they can tackle a winter illness as soon as it appears, so that they're able to concentrate on enjoying this festive season, while the ambulance service responds to other ill and injured patients."
ENDS
Notes to Editor