Paying tribute to Eric Roberts, Unison Branch Secretary
It is with deep sadness that London Ambulance Service pays tribute to Eric Roberts, UNISON Branch Secretary of the Service and UNISON President.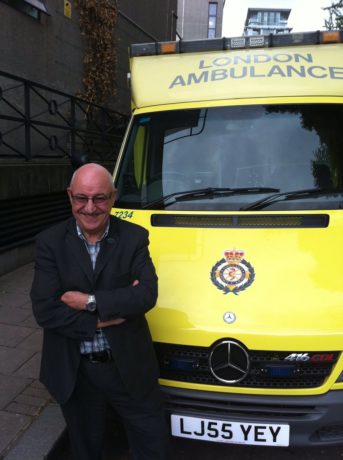 Eric passed away in hospital yesterday (Thursday 24 November) following a short illness.
He joined the Service in 1974 and championed the role of ambulance service colleagues for over 40 years.
In June of this year, Eric was elected as UNISON's new president – the first ambulance clinician to be appointed to the role.
Chief Executive Dr Fionna Moore said: "Eric's death has come as a huge shock to us all.
"Our thoughts are with his family, friends and all our colleagues at this very sad time, and especially his son Jack, who also works for us, and his daughter Rhian who is a police constable.
"Eric was immensely proud of his role and dedicated himself to representing our workforce for over 40 years – he truly has been a big part of the history of the Service."
The Service's UNISON Branch Chair, Eddie Brand, added: "Eric was a great friend and was very proud to work for the London Ambulance Service.
"His many achievements are too numerous to mention, but included the international support he gave to the people of Cuba by arranging for old ambulances to be sent there and refurbishing a control room in Havana."