London Ambulance offers viewers unprecedented access in new TV series
A prime time documentary following ambulance crews and control room staff as they make life-saving decisions and care for the capital's most vulnerable people will appear on BBC One from Tuesday 27 September at 9pm.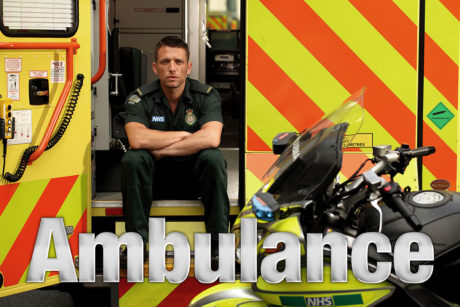 Ambulance – a three part series – is the first of its kind, giving unprecedented access to the UK's busiest ambulance service.
Chief Executive, Dr Fionna Moore, said: "We hope viewers will watch this documentary and understand – perhaps for the first time –  the tough decisions we make daily to ensure we get to the most critically ill and injured patients first."
In just one episode, ambulance crews in Becontree face a heart-wrenching conversation with the family of a man who has died at home, while an advanced paramedic races to treat two patients, shot in broad daylight.
Viewers will see first hand the challenges control room staff face as they cope with increasing demand, frequent callers and inappropriate calls while trying to get help to those who really need it. A spike in 999 calls means some people are told they won't get an ambulance, while the Service prioritises those who may be fighting for their lives.
Dr Moore said: "I'm incredibly proud of everyone who works for London Ambulance Service; from our emergency medical dispatchers who make critical life-saving decisions on a daily basis to our front line ambulance crews who provide compassionate care to some of the capital's most vulnerable people, right through to those working behind the scenes who help to keep the Service running at a time of increasing demand.
"I hope everyone will watch and see for themselves what an outstanding job they are doing in often difficult circumstances and maybe even consider coming to work for us in future."
Emma Loach, Executive Producer at Dragonfly Film and TV, which made the documentary series for BBC One said: "We are thrilled that London Ambulance Service has entrusted us with this important series.
"It has been a privilege and a pleasure to work so closely with all the staff to bring unprecedented insight into Britain's largest ambulance service from the highly-pressurised control room, to the crews out on the ground.
"Each episode provides an honest 360 degree snapshot of the service to show the complex clinical and ethical decisions made during every shift, which we hope takes the series beyond the familiar "flashing blue light" stories to enable a deeper understanding of the dilemmas and pressures facing the Service."
ENDS
Notes to editors:
The three part series airs on BBC One on Tuesday 27 September, Tuesday 4 October and Tuesday 11 October at 9pm.
A number of spokespeople and staff featured in the series are available for interview.
Publicity photos are available upon request or by accessing BBC Pictures.
London Ambulance Service NHS Trust is the busiest emergency ambulance service in the UK that provides healthcare that is free to patients at the time they receive it.
We have almost 5,000 staff, who work across a wide range of roles based in 70 ambulance stations. We serve more than seven million people who live and work in the London area.
We serve more than seven million people who live and work in the London area.
For further information about the London Ambulance Service or this news release please contact the communications department on 020 7783 2286, alternatively please email

[email protected]

Follow us on Twitter at www.twitter.com/ldn_ambulance and visit us on Facebook at www.facebook.com/londonambulanceservice
To find out more about a career with London Ambulance Service, take a look at our current vacancies.