Over 1000 people treated at Notting Hill Carnival
London Ambulance Service, working with St John Ambulance, treated over 1,000 patients at Notting Hill Carnival this bank holiday weekend – most for alcohol related illnesses and injuries.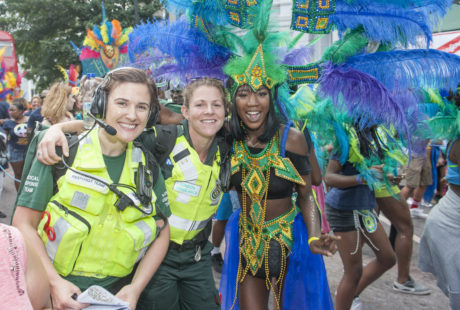 Each day around 200 ambulance crews worked on foot – carrying lifesaving equipment on their backs – as they made their way through the crowds to treat patients who became unwell.
Tactical Commander for the carnival, Paul Gates said: "Last year we treated almost 955 patients at the Carnival, and took 144 people to hospital.
"Many of our patients needed emergency help after they had been drinking or taking drugs or had minor injuries such as cuts from broken glass."
London Ambulance Service doctors and paramedics worked alongside St John Ambulance at the nine treatment centres in the carnival area where revellers where taken if they became unwell.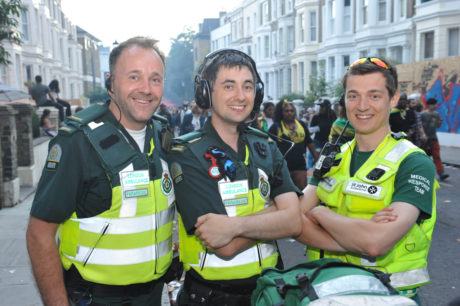 They were dispatched via radio from a special event control room set up for the carnival.
All the staff working at carnival were in addition to control room and medical staff responding to incidents across the rest of London.
ENDS
Notes to editors:
On Monday (29 August) 594 patients were treated and 97 were taken to hospital (as of 11.45pm)
On Sunday 411 (28 August) patients were treated and 74 were taken to hospital
For further information about the London Ambulance Service or this news release please contact the communications department on 020 7783 2286.
Follow us on Twitter at www.twitter.com/ldn_ambulance or visit us on Facebook at www.facebook.com/londonambulanceservice