Remembering 7 July 2005
London Ambulance Service Chief Executive, Dr Fionna Moore, stood in unison with Mayor, Sadiq Khan and other leaders from emergency services to mark the 11th anniversary of the London bombings this morning.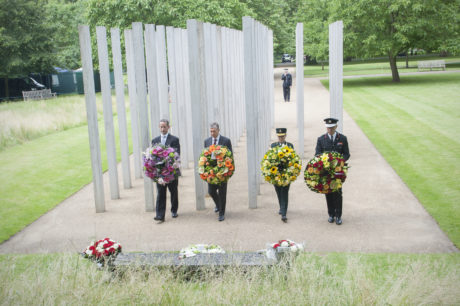 Dr Moore attended the Hyde Park memorial service to lay a commemorative wreath to remember the 52 people who lost their lives and those who were injured on 7 July 2005.
She said: "Today, we are joining Londoners, and in particular survivors and the families and friends of those who died, in remembering the events of 7 July.
"We look back on that day with sadness for the innocent people who were injured and who lost their lives but also pride in the way our staff responded in the wake of those tragic events.
"Our thoughts remain with the families and friends who lost loved ones and those who were injured that day."