Paramedic honoured at Buckingham Palace
Paramedic and Senior Clinical Advisor, David Whitmore, has been honoured by HM The Queen in recognition of his life-saving work.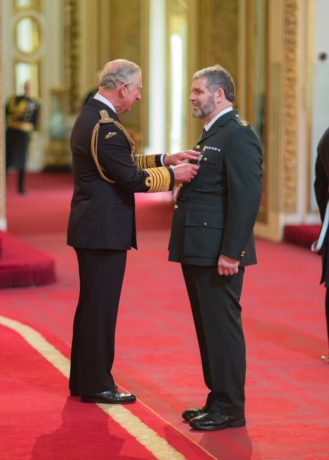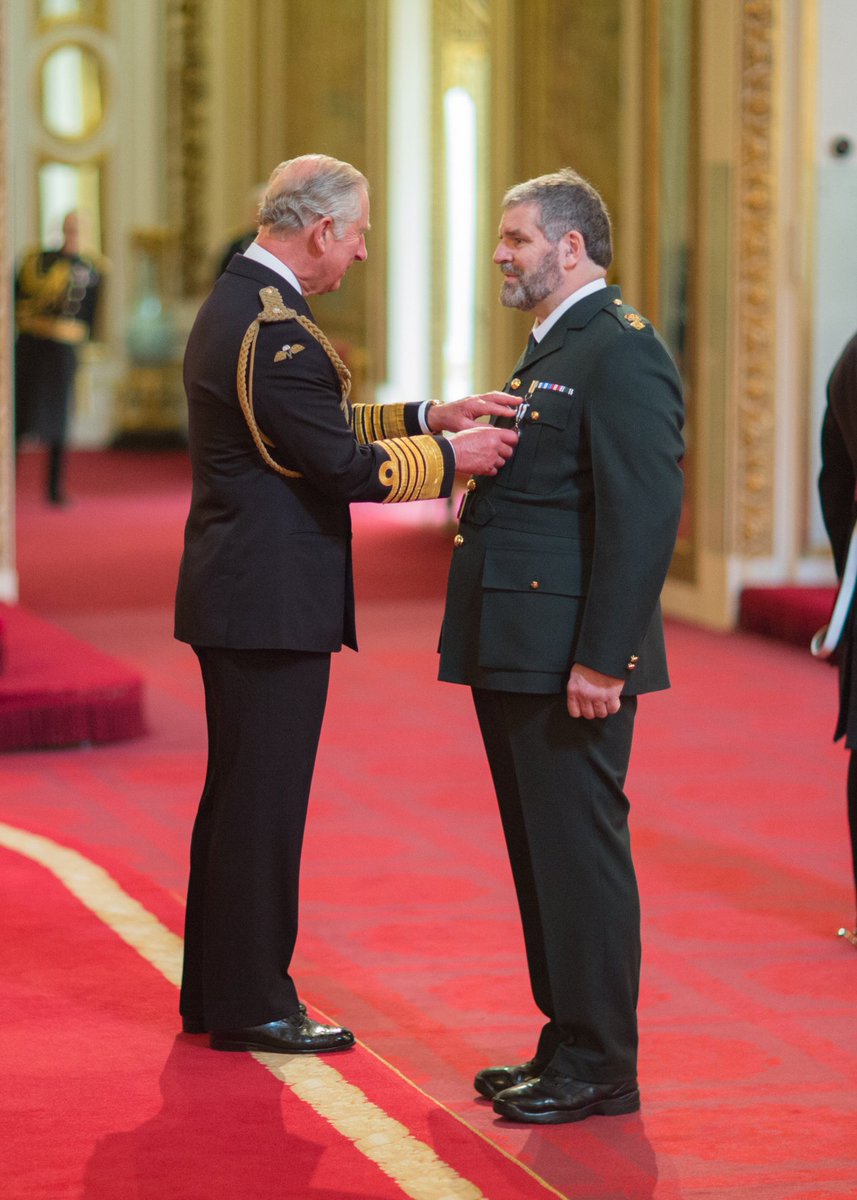 David, who has worked for London Ambulance Service for 36 years, was awarded the prestigious Queen's Ambulance Service Medal at a ceremony at Buckingham Palace yesterday (10 June 2016).
Speaking of the honour, David said: "I am humbled to have been awarded this prestigious medal. I have always been keen to promote the Service and help develop the profession but I couldn't have done it without the vast help and support I have had over the years.
"This advice, help and assistance has come from many places – fellow colleagues within the ambulance service, the many doctors and other health care professionals I have worked with, the Police and Fire Service, members of HM Armed Forces and my colleagues from Search and Rescue organisations. Thank you to you all.
"I must also thank my family who have had supported and encouraged me over my years, in particular my wife, daughters and sister."
David's nomination recognised a number of the fantastic contributions that he has made while part of the London Ambulance Service, including his work with the Health and Care Professions Council (HCPC) on the introduction of registration for paramedics, his involvement in responding to major incidents and his role in developing training for new ambulance crews.
In his own time, he is a member of the Derby Mountain Rescue Team who operate in the Peak District area of the UK helping those injured or in need of assistance in the Peak District, and if required other parts of the UK. He has travelled to Uganda, where he helped with a project that saw the development of a National Ambulance Service for the country.
Dr Fionna Moore, Chief Executive at the London Ambulance Service said: "David is an inspirational character and everyone at the Service is delighted that he has received this honour.
"He has provided huge support to the Service and has played a pivotal role in the development of the paramedic profession.  He doesn't limit his clinical activities to working for us but also supports the faculty of Pre Hospital Care and volunteers for his local mountain rescue team".
The Queen's Ambulance Service Medal (QAM) honours a very small, select group of ambulance crews and control room staff who have shown exceptional devotion to duty, outstanding ability, merit and conduct in their roles within NHS Ambulance Services.
David is also Co-Vice Chair of the Faculty of Pre-Hospital Care, the Royal College of Surgeons of Edinburgh.
Ends
Notes to Editors
London Ambulance Service NHS Trust is the busiest emergency ambulance service in the UK that provides healthcare that is free to patients at the time they receive it.
We have over 4,500 staff, who work across a wide range of roles based in 70 ambulance stations.
We serve more than eight million people who live and work in the London area.
For more information, media enquiries or interview requests please contact Christina Clynes, Communications Officer on 020 7783 2408 or

[email protected]

Follow us on Twitter and like us on Facebook for the latest news and information.