Calls to London Ambulance Service from people with mental health concerns have increased by over 15 per cent* in three years, statistics announced by the ambulance service revealed today.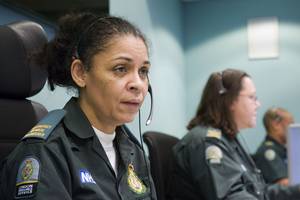 London Ambulance Service's latest data, published to mark World Mental Health Day on 10 October, shows an increase of over 18,000 mental health related emergency calls between 2012-2015.
Briony Sloper, Deputy Director of Nursing and Quality at London Ambulance Service said "We're committed to providing the best possible care for all of our patients, including those with mental health concerns.
"We've already taken key steps to improve the specialist response available for patients who call 999 with mental health concerns, by employing four specialist mental health nurses who work directly from our control room alongside call handlers.
"They are tasked with carrying out mental health assessments and working with patients to ensure they are able to access the right support in their local communities."
London Ambulance Service is the first in the country to implement this initiative, with encouraging results. A pilot, run between April-June 2015, saw mental health nurses respond to 1,804 calls with 213 treated over the phone without the need for an ambulance response.
                                                                       ENDS
Notes to Editors
London Ambulance Service NHS Trust is the busiest emergency ambulance service in the UK that provides healthcare that is free to patients at the time they receive it.
We have over 4,500 staff, who work across a wide range of roles based in 70 ambulance stations. We serve more than seven million people who live and work in the London area.
For more information, media enquiries or interview requests please contact Christina Clynes, Communications Officer on  020 7783 2408 or

[email protected]

 Follow us on Twitter and like us on Facebook for the latest news and information.