Dr Fionna Moore to lead London Ambulance Service
Chief Executive Ann Radmore today (20 January) announces that she is leaving London Ambulance Service to take up a national role.  Ann will be spending up to the next 12 months based at NHS England working jointly with TDA and Monitor on new care models, building on her previous operational experience of implementing successful changes to stroke services in London.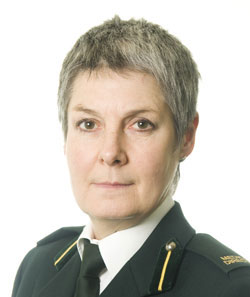 The Service's Chairman, Richard Hunt, has appointed Dr Fionna Moore MBE, a highly respected A&E consultant of 25 years and London Ambulance Service Medical Director to be the interim Chief Executive.
Richard said: "I would like to thank Ann for her hard work and dedication for the past two years.
"In her time with us Ann has created a clinical career structure for paramedics from classroom to boardroom, secured significant investment and agreed plans with CCG commissioners for next year including funding for over 1,000 frontline posts and investment in paramedic further education.
"I am pleased Ann will now use her frontline experience at a national level in the NHS."
Ann said: "This was a hard decision to make. I have enjoyed every minute of working with the dedicated and compassionate staff here, and I will be sad to go. I have huge confidence in Dr Fionna Moore and the leadership team and I know that Fionna will lead the organisation with integrity and strength, putting patients at the heart of every decision she makes."
Fionna added: "It will be a privilege to lead this organisation and our highly professional staff. I am determined to support and work together with staff, to build on the work that has already been done towards improving the service we provide to patients."
-Ends-