Record number of seriously ill and injured people in London
London Ambulance Service attended a record number of seriously ill and injured patients last week – the busiest week for Category A calls in the history of the Service.
Between Monday 24 and Sunday 30 November ambulance crews in London attended 10,187 Category A patients – a 10 per cent increase on the year before – 4.5 per cent more than the increase expected.
Director of Operations, Jason Killens said: "In contrast to these life threatening incidents – Londoners have also been asking for an emergency ambulance on blue lights for a cat with a broken leg, a person with a tissue in his ear and a woman with period pain.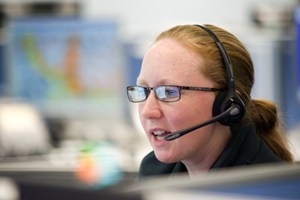 "Our highly skilled clinicians respond to life and death situations daily but we also receive many calls from patients who don't need an emergency ambulance. As always, we're asking Londoners to use us wisely and only call us in a genuine emergency."
In some parts of London the Service attended 27 per cent more Category A patients in November compared to the year before.
Jason said: "We are already facing pressure due to increasing demand and a shortage of staff and we're expecting to be very busy this festive season. Because it takes three years to train a paramedic we've been to Australia to recruit the cream of the crop and have 175 Australian paramedics joining us from January."
As well as launching the alcohol campaign Party People – be careful out there, the Service is recruiting more staff and will have 1,000 new frontline staff joining the Service next year.
The Service is also changing how it responds to emergency calls to help manage increasing demand.
On average, it receives over 35,000 emergency calls a week. The Service is not sending an emergency ambulance to around 3,500 callers. After an initial clinical triage, these callers will either be referred to NHS 111 or given additional clinical advice over the phone by a paramedic.
Jason added: "We will continue to prioritise our ambulance crews so we get to the most seriously ill or injured patients first. But Londoners with less serious injuries and illnesses should call NHS 111, visit their GP or pharmacist, or alternatively make their own way to hospital."
–Ends–
Notes to Editors
A total of 10,187 Category A incidents were recorded week commencing 24 November, an increase of 3 per cent from the previous week.
The biggest increase was in the number of patients suffering from breathing problems, up 4 per cent.
For further information about the London Ambulance Service or this news release please contact the communications department on 020 7783 2286.
Follow us on Twitter at www.twitter.com/ldn_ambulance  or visit us on Facebook at www.facebook.com/londonambulanceservice