Staff return to work after industrial action
London Ambulance Service is returning to normal after some staff took strike action between 7am and 11am today (24 November).
Although the action only lasted four hours, it is expected to have an impact across the whole day.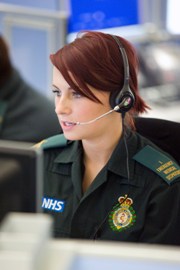 Director of Operations, Jason Killens, said: "We've had support from the Metropolitan Police, military and doctors and nurses from the NHS. Additional clinicians in our control room helped us prioritise our ambulances to patients in a life threatening condition."
During the strike 22 per cent of control room staff and 78 per cent of frontline staff took action.
People in a life threatening situation received an emergency ambulance response but others were asked to call NHS111 or make their own way to hospital.
Jason added: "Our plans worked well and we would like to thank all our staff who came to work and those who responded to patients in a critical situation from the picket line.
"As we now return to a normal service we would like to remind Londoners that they should only call us in an emergency so our ambulance crews are able to respond to the patients who need us most."
-Ends-