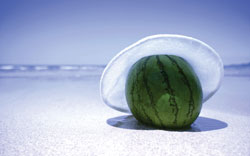 The London Ambulance Service is preparing for what it expects to be its busiest weekend of the year following today's confirmation that the current heatwave is set to continue.
Demand on the 999 system has remained very high in recent days, with incidents categorised as being life-threatening up by as much 20 per cent each day.
As the Met Office issued a level 3 heatwave warning today, steps being taken include offering additional overtime shifts, and moving clinically trained staff who are currently performing other roles to work on frontline vehicles.
Staff taking and handling 999 calls in the control room will focus on ensuring that those with the most serious illnesses and injuries receive the quickest possible response. However, patients with more minor illnesses and injuries may wait longer than normal.
Other options for these patients include calling NHS 111, or visiting their local pharmacy.
Assistant Director of Operations Katy Millard said: "Our priority is to ensure that we can respond as quickly as possible to those with the most serious illnesses and injuries.
"Anyone with a genuine emergency should call 999 immediately, but those with less serious problems should be aware that it may take us longer to help them than would normally be the case.
"Many people call us with heat-related issues that could be avoided if they took more care in the sun, and we would again urge people to look after themselves."
Tips for keeping well in the heat include:
The heat affects everyone, but the young and elderly are particularly at risk. Check up on friends, relatives and neighbours who may be less able to look after themselves.
Avoiding the sun at the hottest part of the day, usually between 11am and 3pm.
Keeping as cool as possible – wear a hat when sitting or working outside and use plenty of sun cream.
Carrying medicines for conditions such as asthma and bronchitis.
Drinking plenty of water and avoid drinking alcohol in the sun.
Consider other healthcare providers in the community such as your local pharmacy or walk in centre for less serious illnesses and injuries. In an emergency always dial 999 for an ambulance.
-ENDS-
Notes to editors:
On Monday and Tuesday (15 and 16 July) we received 11,130 emergency calls, an increase of 15 per cent from the same time two weeks ago (1 and 2 July).
For further information about the London Ambulance Service or this news release please contact the communications department on 020 7783 2286. 
Follow us on Twitter at www.twitter.com/ldn_ambulance or visit us on facebook at www.facebook.com/londonambulanceservice