London Ambulance Service appoints Director of Finance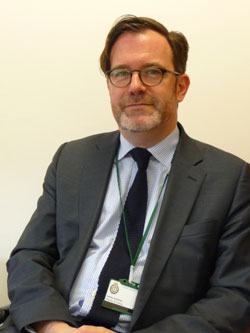 Andrew Grimshaw has been appointed as Director of Finance for the London Ambulance Service NHS Trust.
Andrew, who joined the NHS as a trainee accountant in 1989, said: "I've never worked for an ambulance service before so it's completely different for me.
"It sounds very cliché but it's good to work for an organisation that makes a difference. It's an interesting time for the Service and a different set of challenges for me."
Throughout his career he has worked in district general hospitals and specialist and teaching trusts and at director level since 2004.
Andrew, who initially joined the organisation on an interim basis in January, added: "I've enjoyed the time I've spent here so far – there is certainly never a dull moment. The staff are very dedicated and I'm impressed with what I've seen so far."
Among his priorities are supporting the Service to get to foundation trust status and securing enough investment from commissioners to ensure a good service to patients is maintained.
Andrew replaces Mike Dinan who left the Service in January.
-ENDS-
Notes to editors: