Service looks for new non-exec directors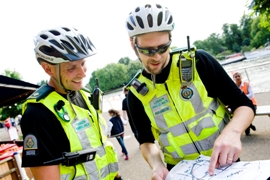 Service is looking to appoint two new non-executive directors to its Board. These appointments will start from 1 January 2013, and 1 April 2013.
We are the busiest emergency ambulance service in the UK providing healthcare that is free to patients at the point of delivery. We are also the only London-wide NHS Trust.
Our Trust Board is made up of 13 members, a non-executive chairman, six executive and six non-executive directors. Without getting involved in the day-to-day business, the non-executives have an overall accountability for the strategic direction, performance and the safe operation of the Service. 
Notes to editors: