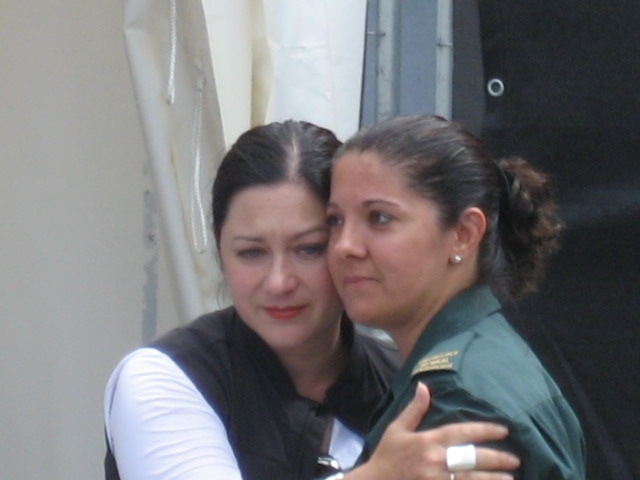 A survivor of the 7 July bombings has asked a medic, who helped to save her life, to carry the Olympic torch in her place tomorrow (Thursday 26 July). 
Gill Hicks, who has now moved back to her native Australia, lost her legs in the 2005 bombings. Doctors advised her against the long-haul flight because of her injuries, and Gill asked Emergency Medical Technician Tracy Russell, who was one of the first medics to treat her after she was removed from the Piccadilly line carriage, to carry it on her behalf.
Tracy said: "Even though we have become close friends, Gill's call asking me to carry the Olympic torch for her, came completely out of the blue.
"She was due to carry the flame in Camden, where she used to live, but because of my shifts, I was unable to do it there, and will be part of the relay in Wandsworth.
"I'm absolutely thrilled to do it for her and very honoured that she has asked me. I just want to make Gill proud."
Tracy will carry the torch from Lavender Hill at 12.58pm tomorrow (Thursday 26 July).
Ends
Notes to editors: