Service's plans for the Diamond Jubilee celebrations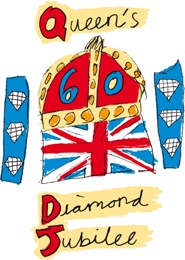 Over 200 extra London ambulance staff on bicycles, motorcycles, ambulances and in teams on foot will be on duty at the Queen's Diamond Jubilee celebrations.

There will be additional staff in the control room and over a hundred colleagues from other ambulance services will be in the capital to ensure a safe Jubilee weekend.
The Service will also be working with St John Ambulance, who will be operating treatment centres, and the British Red Cross to ensure that people celebrating in central London get medical help as soon as possible.
Paul Gates, who is leading the Service's response at the weekend, said: "It will be a busy weekend for our staff and we've been planning for the royal occasion for months. It's also another chance to test our plans for the Olympics.
"For the quickest access to medical help in central London, people with minor injuries or illnesses should go to one of the St John Ambulance treatment centres.
"People can also help themselves by making sure they bring any medication they need, sun cream or waterproof clothing depending on the weather, and also drink plenty of water.
"If there is a medical emergency, they should dial 999 with details of the exact location where help is required – taking note of the street name and nearest landmark if they can see it.
"As ever, our priority will be to respond to our most critically ill and injured patients first and some patients with less serious conditions may have to wait longer than normal for a response.
"It's a special event and I hope everyone celebrating in London will have a safe and enjoyable time."
Notes to editors: