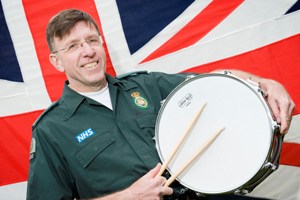 Two talented ambulance men will perform in front of millions during the opening ceremony of the London 2012 Games.
A&E support worker Sean Fullerton and Robert Walsh, who works as an allocator in the emergency control room, will be among the 10,000 people performing at the Olympic Stadium on 27 July.
Sean got through two stages of street dancing auditions before being asked if he could play the drums.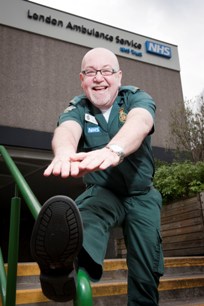 He said: "At the first audition there were 170 women and only about 30 men. I'm 62 and I've never done street dancing in my life, but there were people of all ages there. Then they asked if anyone played the drums and I've been a drummer in many bands over the years. This is a once in a life time opportunity and I'm really excited about it.
"My kids and family think it's great and my colleagues are also excited. I didn't manage to get any tickets so it's a good way to still be part of it all."
Robert, 60, who will be a 'ceremonies performer' added: "I just went along for the craic really and I managed to hold my own among all of the youngsters. It's been a lifelong ambition of mine to go the Olympics, so to perform there is a dream come true."
-Ends-
Notes to editors:

• For further information about the London Ambulance Service or this news release please contact the communications department on 020 7783 2286.
• Find out more about the London Ambulance Service at www.londonambulance.nhs.uk or follow us on Twitter at www.twitter.com/ldn_ambulance