London Ambulance paramedics meet first Libyan conflict victim to UK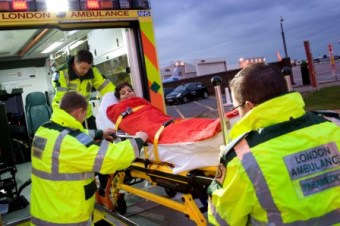 Last night, two paramedics met the first patient from Libya, Abdul Malik Elhamdi, and took him to St Mary's Hospital in London.
London Ambulance Service Director of Operations Richard Webber said: "The London Ambulance Service is coordinating the transfer to hospital of up to 50 victims of the Libyan conflict for treatment and rehabilitation.
"We are working with the Department of Health, the UK Border Agency, Foreign and Commonwealth Office as well as other ambulance and hospital trusts across the UK to arrange for each patient to be met from the airport and transferred to a clinically appropriate hospital.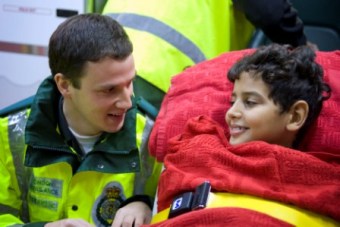 "Our highly trained clinicians will meet victims of the recent conflict from British airports and manage their care during their onward journey to a UK hospital.
"Additional resources are being brought into to facilitate the transfer and will not impact on our service to Londoners."
Notes to editors:
For further information about the news release please or if you would like high resolution version of the photographs contact the communications department on 020 7783 2286. 
Please attribute the photos to the London Ambulance Service
Follow us on Twitter at www.twitter.com/ldn_ambulance or visit us on facebook at www.facebook.com/londonambulanceservice