Emergency system receives 'Excellence' award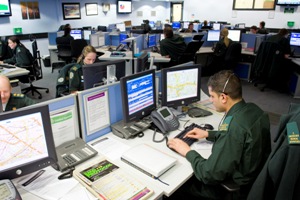 The London Ambulance Service has become the first ambulance trust in the country to gain a prestigious government award.
The Cabinet Office Customer Service Excellence standard recognises the quality with which 999 calls are answered and handled.
The assessor was also impressed with the way in which callers are given advice before ambulance staff arrive on scene, as well as the creation of instructions on how respond to and treat individuals with particular medical needs.
The Service's early involvement in the NHS 'Making Experiences Count' initiative, which focuses on better resolving of and learning from complaints, was also praised.
Chief Executive Peter Bradley said: "Becoming the first ambulance service in the country to be awarded the standard is a fantastic achievement.
"It is testament to the hard work and commitment by staff in the control rooms, and across the Service, to ensuring that our patients receive the best possible care."
– Ends –
Notes for editors
For further information on the London Ambulance Service or this news release please contact the communications department on 020 7921 5113.
Follow us on Twitter at www.twitter.com/ldn_ambulance